Another "grate" year for Bridge Cheese
A business that supplies cheese and dairy products to food manufacturers and the food service sector has had another great year, as the doubling of capacity at its Telford production facility brought new opportunities and a record-breaking 12 months for turnover.
Bridge Cheese's managing director Michael Harte said the completion of the first phase of its long-awaited expansion plans, which included a second production line and extra warehouse storage at the headquarters in Stafford Park, had created the capacity for growth.
Michael said: "After a few delays during Covid, we finally added our new state-of-the-art cheese formatting line. We've been able to launch two major new product lines for the food service and manufacturing sectors in 2022 and increased our production of bespoke cheeses made to meet individual client requirements.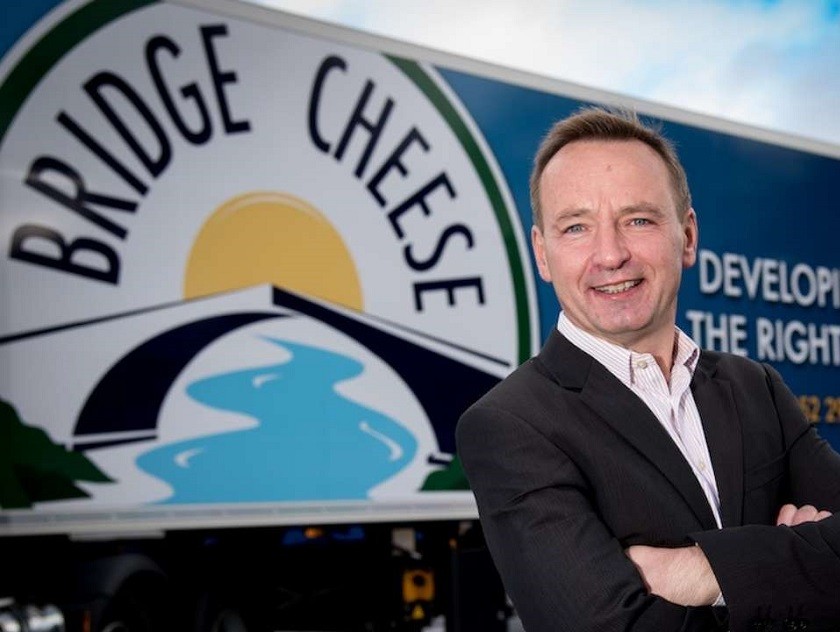 "We are developing the plan for our road to net zero because we want to operate in a more sustainable way," said Michael. "But it also makes a lot of sense to reduce energy use in the short term where possible as the huge price increases have been very difficult to manage.
"We've already achieved a few quick wins during the factory expansion such as bringing in more efficient production equipment and chiller units, but there's lots more we are planning to do in the future which will make us greener and leaner."
Spiralling bills are also affecting Bridge Cheese's 60+ staff, so to help with the cost of living, the company started a scheme to give each employee 1kg of cheese a week, to bring their grocery bills down. "We know the impact that food inflation is having commercially on our business, and unfortunately it's now trickled down to consumers. It's a real struggle for many of our staff and we do what we can to support them."
Looking ahead to 2023 there will be further improvements to the Telford facility in phase two of Bridge Cheese's development plans. These include a dedicated Research & Development lab, new changing rooms for staff, an upgrade to the canteen and a revamp of reception and meeting spaces.
Bridge Cheese will also be investing in new digital systems to improve production and customer service plus its new website will also be going live.