Hospice benefits from charity quiz
General knowledge buffs have given a colourful donation to Severn Hospice after taking part in a British-themed charity quiz.
The event, organised by Shrewsbury-based insolvency company BCR, raised £500 towards planting out the hospice garden with spring flowers.
More than 50 people, drawn from local businesses, flocked to the Mytton and Mermaid in Atcham to answer questions on British sport, geography, history and entertainment.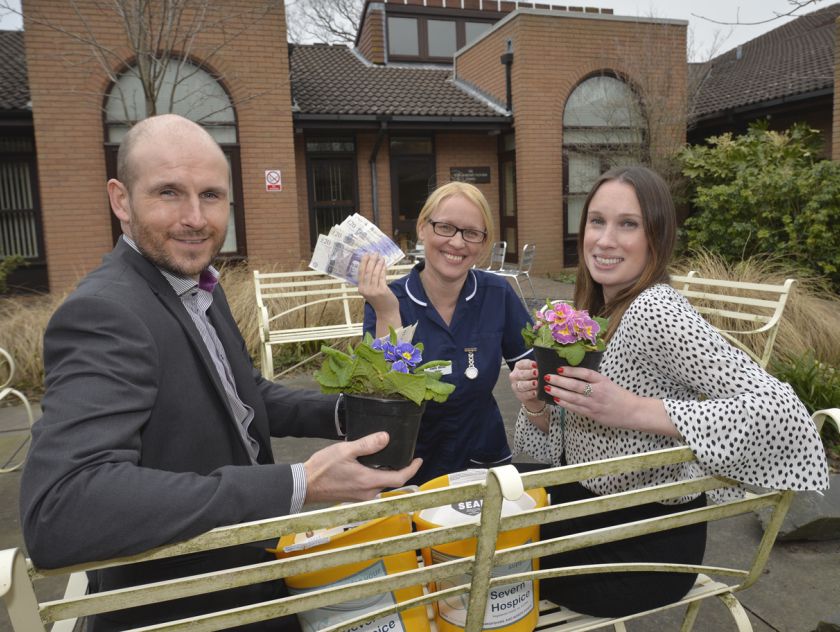 BCR director Nick West said: "This was our second annual quiz and once again we were overwhelmed with the support of local businesses who organised teams to take part and gave generously to the raffle draw.
"As well as money, the quiz does a good job in raising awareness of the hospice and its dedicated services. Now it's all systems go for our next event.
"We would love to hear from accountants who can pull a team together for an evening which is fun and more importantly, raises a good sum for hospice care."
The next quiz takes place at The Corbet Arms, Uffington on April 19 and accountants are invited to contact BCR about taking part.
Again the event will raise money for the hospice facility in Shrewsbury.
Fundraising manager Lucy Ruff said: "We are so grateful to BCR for their generous donation.
"The funds will go towards the revamp of the quadrangle area at our Shrewsbury hospice, officially known as the Mary Margaret Garden. Planting will begin in March."