Naomi Atkin
Naomi Atkin is CEO of the Lingen Davies Cancer Fund - a charity that raises funds and runs awareness programmes to improve the lives of people with cancer in Shropshire, Telford & Wrekin, and Mid Wales. She has been in post for five years.
HOW HAS YOUR COMPANY RESPONDED TO THE CORONAVIRUS CRISIS? We are heavily dependent on our wonderful community supporters for our income, and of course this has been hit hard by Covid and lockdowns. We have had to completely re-think our fundraising strategy but people have been generous and the impact has not been quite as bad as we feared. We have all worked remotely, and adjusted our activities and expectations but the team have been adaptable and amazing and we have done OK.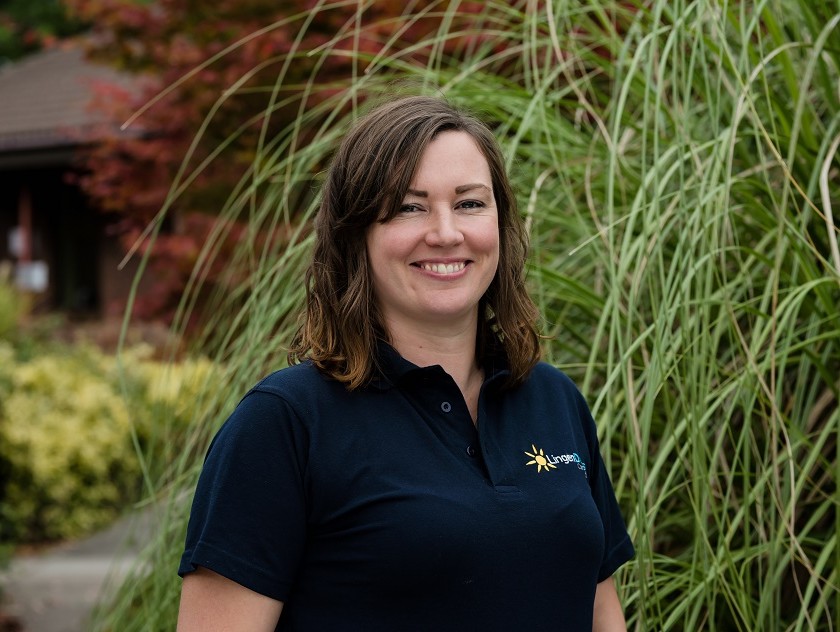 HAS LOCKDOWN PRESENTED OPPORTUNITIES AS WELL AS CHALLENEGES? Lockdown has forced us to work more flexibly and has given us the chance to step back and really examine how we are spending our time. We have returned to the office more efficient and organised, and with our work focussed on the areas which will really be of most benefit to the charity. This means exploring new funding streams, building more strategic relationships and stopping doing things that were time-heavy with little reward.
WHAT DO THINK THE COVID-19 CRISIS WILL MEAN FOR YOUR INDUSTRY IN THE MONTHS AND YEARS TO COME? The need for charities is only going to increase as state funding and services are stretched and the economy tries to recover. However, Government crisis funding for charities has not matched that which businesses have been able to access and the sector is struggling with significant resource gaps. The charity sector is used to working with very little, and is full of incredible people so it will to a large extent, keep doing what it is doing, but under very challenging circumstances for some time.
WHAT DOES THE UK'S DEPARTURE FROM THE EUROPEAN UNION MEAN TO YOUR BUSINESS, AND WORKING PATTERNS? This doesn't impact us directly, but it remains to be seen what impact Brexit will have on our economy and the ability of the public to support charitable causes. We may also see some impact on wider cancer services, for example more difficulty in recruiting staff.
ARE THERE ANY OF THE ENFORCED WORKING PRACTICES THROUGH COVID-19 WHICH YOU THINK WORK WELL, AND WILL BE RETAINED IN FUTURE? Working remotely - while some of our work needs to be on-site, and we love being able to meet in person again, there is a real benefit to being able to be more flexible and responsive to fit in with the needs of the team, and the organisation.
HOW DO YOU HOPE YOUR COLLEAGUES WOULD DESCRIBE YOU? Positive, hardworking, open.
HIGHLIGHTS OF YOUR CAREER SO FAR? Being able to move back to my hometown of Shrewsbury and get a great job here; completing my first major appeal at Lingen Davies ahead of schedule.
FUNNY STORIES DURING YOUR CAREER? I used to work in the Students' Union movement, which is full of comedy nonsense - supporting students to run a remote control shark-themed club night, the time a Korean cult (unsuccessfully) tried to sue me, and throwing Bez from the Happy Mondays out of a Freshers' Fair come to mind- but there are too many to count!
PET HATES? People who look for the negatives before the positives.
IF YOU COULD GO BACK AND GIVE YOUR YOUNGER SELF SOME WISE ADVICE, WHAT WOULD IT BE? Be confident in your own abilities, work hard, and hold other people to the same high standards.
HOW DO YOU RELAX AWAY FROM WORK? Cycling, running, wine - usually in that order.
WHAT DO YOU BELIEVE IS SPECIAL ABOUT THE SHROPSHIRE BUSINESS COMMUNITY? It is incredibly supportive and operates in a very personal way. There's a real commitment to supporting young talent and keeping good people working here in the county.
TELL US SOMETHING ABOUT YOU THAT MOST PEOPLE PROBABLY WOULDN'T KNOW. I am a fully qualified rock climbing instructor and spent the first six years of my career running climbing walls around the UK.
YOU CAN TAKE ONE BOOK, ONE FILM AND ONE CD ONTO A DESERT ISLAND – WHAT WOULD THEY BE? Shantaram by Gregory David Roberts; Empire Records; Very Best of Prince.
YOUR FIVE DREAM DINNER PARTY GUESTS, DEAD OR ALIVE? Michelle Obama, Joe Lycett, Dolly Parton, Jacinda Ardern and David Attenborough.
WHAT WOULD YOU CHOOSE TO EAT FOR YOUR LAST SUPPER? A delicious Thai curry and papaya salad… ideally on a beach in Thailand!
AND FINALLY . . . WHAT DO YOU THINK THE NEXT 12 MONTHS HAS IN STORE? Better times! We have invested in our team and resources during the pandemic and we are raring to go with massive plans for the future.