Building a safer future together
Aico has hosted four events to explore how their supply chain can work together to build a safer future for residents of the UK, welcoming 400 industry professionals to their headquarters in Oswestry.
To support their mission statement of promoting best practice and delivering safer homes, Aico invited customers from all areas of their supply chain to these ground-breaking events, including electrical contractors, distributors and registered social landlords.
The events combined insights and evidence into how connected homes can create safer and healthier properties for all, from improving fire safety to reducing the risk of poor indoor environmental conditions, such as damp and mould and poor indoor air quality.
Members of Aico's expert team delivered a range of engaging and impactful workshops to drive a synergistic approach to building safer futures.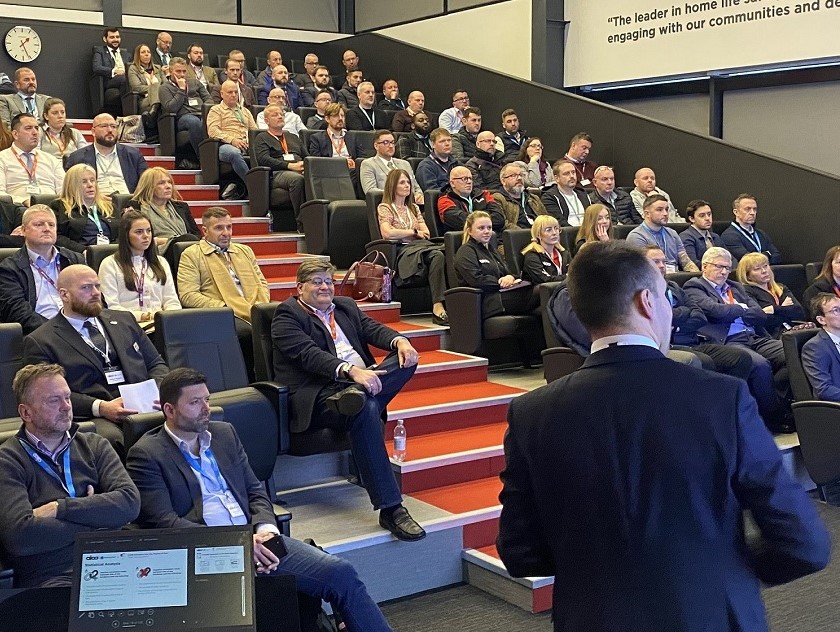 Beginning with an insight into Aico's past, present and future, national sales managers Daniel Little and Tony Boyle set the scene, examining the organisation's products, technology and training initiatives.
National account manager Alex Parker examined new research, conducted by Cebr on behalf of the Housing Safety and Wellbeing Taskforce, into the economic impacts of fire safety standards regulations.
Product manager (HomeLINK), Jordan Toulson, examined the data and insights available through Aico's HomeLINK Connected Home Solution; focusing on the rstructural versus environmental insight, which enables landlords to pinpoint the root cause of damp and mould.
Product development manager Michael Wright explored how Aico's range of ever-evolving hardware and software can ensure residents have access to safe and healthy living spaces.
The attendees also took a tour of Aico's headquarters and participated in a workshop led by operations and learning & development manager Lee Duffy, to learn how to achieve high-performance teamwork.
To close each event, the groups merged for an ask the panel Q&A, giving guests the opportunity to share feedback or ask questions.
Aico's national sales manager Daniel Little said: "Over the last few weeks, we have welcomed 400 people to our Centre of Excellence in Oswestry. Promoting best practice, engaging with our communities and delivering safer homes, forming part of our company's mission statement, and these events are a way in which we achieve this.
"The Build a Safer Future Together events were designed to bring together professionals from all over the country and from every part of our supply chain. There has been a real buzz around the building."