Businesses go into bat for charity
A charity which supports people affected by cancer and their families across Shropshire is set to benefit from one of the largest events on the county's business calendar.
Shropshire County Cricket Club will stage its annual hospitality day at Wrekin College on July 5 and the event will once again be backed by Pure Telecom - the second of a three-year sponsorship deal.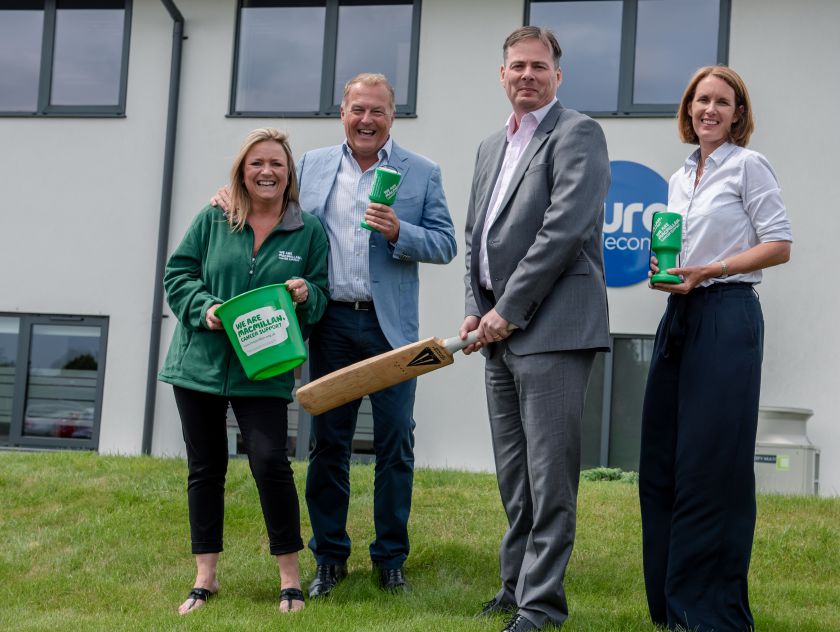 Pure Telecom, based on Shrewsbury Business Park, has chosen Shropshire Macmillan Cancer Support as its nominated charity for the day, an event regularly attended by more than 700 guests.
Matt Sandford, Pure Telecom CEO, said: "This event has become a regular fixture on the calendar and is currently in its 12th year. It is always well-attended and we would like to thank the business community for their continued support.
"We are delighted to name Shropshire Macmillan Cancer Support as our nominated charity. who along with others, will benefit from the day."
Kate Thomas, Macmillan fundraising manager for Shropshire said: "We are absolutely thrilled that Pure Telecom are continuing to support us this year as their nominated charity for the wonderful county cricket event.
"It is really important to understand that the money we receive from this event will go towards improving the lives of people in Shropshire and their families. We are very much looking forward to the event and wish to thank Matt and his team at Pure once again."
Shropshire County Cricket Club's Pure Telecom Challenge will feature the county team taking on an Invitation XI, and Master of Ceremonies for the day will be former England international Chris Cowdrey. The event has raised more than £250,000 for Shropshire County Cricket Club and other good causes over the last 11 years.
For more information about Shropshire Macmillan Cancer Support, visit
https://www.macmillan.org.uk/fundraising/inyourarea/england/shropshire/shropshire.aspx