Community awards set to return
A Shropshire company is set to bring back its popular community awards for the second year running.
After the success of their first awards in 2022, Aico|HomeLINK are bringing the event back on Thursday April 18, 2024, at the International Convention Centre in Birmingham.
Hosted by Shropshire Business editor Carl Jones, the ceremony will welcome over 400 guests and finalists for an evening of celebration, and recognition of excellence within the social housing industry and local community. The evening will also include a special guest appearance.
The Community Awards consist of 13 categories, all of which are now open to enter:
Corporate Social Responsibility Initiative
Neighbourhood Transformation
Resident Engagement
Lifetime Achievement Award
Woman in Fire Safety Award
College Initiative of the Year
Rising Star Award
Electrical Contractor of the Year
Inspirational Colleague of the Year
Sustainability Project of the Year
Best Distributor Community Initiative
Collaborative Partnership
Apprentice of the Year
The Apprentice of the Year Award is new for 2024. It has been established to honour the brightest talents within the electrical industry. The top six candidates for this award will be invited to the Aico|HomeLINK Community Awards Ceremony, where the winner will be announced.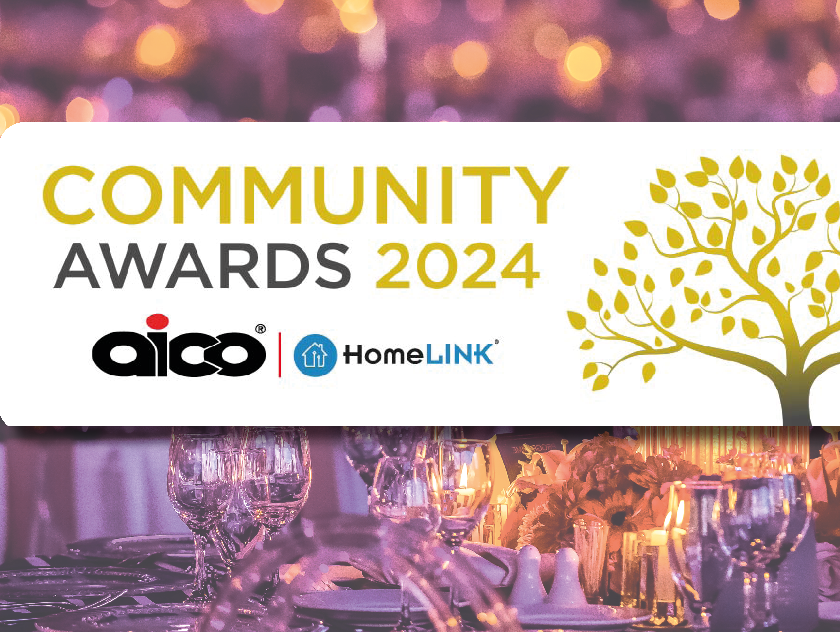 The awards are open for nominations to the public and organisations across the UK. Entries will be accepted until February 16, 2024. To enter an individual or organisation, visit https://www.aico.co.uk/news-and-events/aicohomelink-community-awards-2024/
Aico managing director Neal Hooper said: "These awards are a celebration of the inspirational people and organisations within social housing and our local communities.
"Corporate Social Responsibility (CSR) is a key focus for Aico|HomeLINK. We believe it's about making a real difference in the lives of those around us, that's why it's so important to recognise the individuals and organisations who are going above and beyond to make their communities a better place."