Coronation extravaganza is planned
The Coronation of King Charles III has inspired an award-winning Shropshire-based leisure company to rename its major spring show this year.
The event, which is being held by Salop Leisure at the company's Emstrey headquarters in Shrewsbury from May 5-8, has been renamed the West Midlands Caravan & Motorhome Show Coronation Extravaganza. It's the UK's largest caravan and motorhome show that has free admission.
Lots of extra family activities linked to the Coronation are being organised and there will be discounted prices on selected touring caravans, motorhomes, caravan holiday homes and luxury lodges to celebrate the occasion.
A Coronation Fun Dog Show will be held during the show, on Sunday, May 7, with prizes for the top three dogs in each class. Registration, on a first come, first served basis, will be from 11am, with a charge of £2 per entry and the show starts at 12pm.
All the proceeds will go to Grinshill Animal Rescue based in Shrewsbury. Classes include Pawsome Puppy (under six months), Handsome Hound, Gorgeous Girl, Perfect Pedigree, Cutest Crossbreed, Sweetest Senior, Radiant Rescue, Judges' Favourite, Waggiest Tail and Best in Show.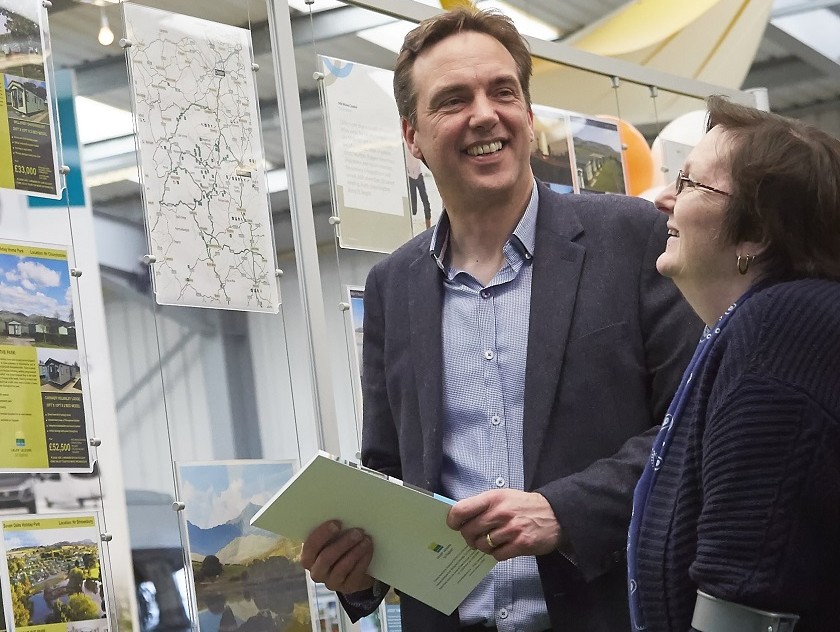 The dog show is being organised for Salop Leisure by Sophi Cox, who has arranged a number of stalls for dog treats, accessories and a raffle, together with speakers for the event.
Coronation craft workshops, an inflatable obstacle course and a climbing wall are a few of the activities being lined up for children over the weekend.
Love Plants, the specialist plants centre at Salop Leisure's headquarters, will have specific Coronation displays and offers for customers across the long Bank Holiday weekend.
The Coronation of King Charles III will take place at Westminster Abbey on Saturday, May 6 and show visitors will be able to watch the ceremony live on a large screen in Salop Leisure's showroom.
"As our spring show coincides with the coronation of King Charles III, we wanted to celebrate this rare state occasion in style," said Ed Glover, Salop Leisure's marketing manager.
More than 200 new and pre-owned touring caravan, motorhome, campervan and caravan holiday home models will be on display during the event and 15 park owners from across Mid Wales and the Heart of England will be on hand to provide advice to prospective customers.