County launch for business partnership
National business membership community B4 held its official launch at Hencote Vineyard and Restaurant in Shropshire.
B4 is already renowned as the biggest and most successful business community in Oxfordshire, and it is now replicating its success by launching in Shropshire, with more B4 communities across the UK from the autumn onwards.
Founded in Oxford in 2006 by Richard Rosser, an entrepreneur with an extensive background in business management and publishing, members of the group are actively introduced to other key decision-makers at events in prestigious settings.
At the Shropshire launch, representatives from ten B4 Shropshire founding member companies were joined by Oxfordshire members, as well as specially invited guests including The High Sheriff of Shropshire Mrs Selina Graham.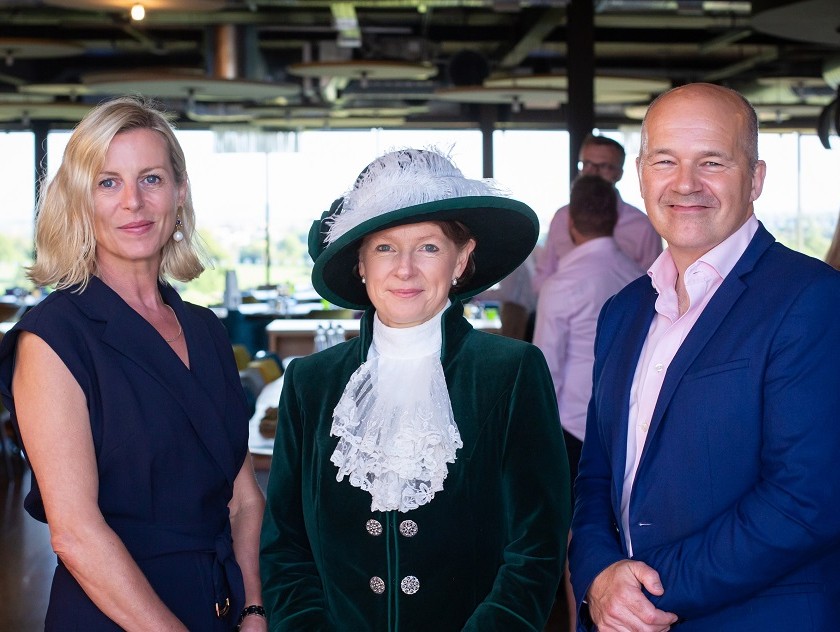 Richard Rosser welcomed guests and thanked B4 Business development manager and Shropshire area director Victoria Charnley for planning the launch and bringing together so many key businesses in the community.
The High Sherriff, Mrs Selina Graham, said: "No matter what your role is, or your business, or charity, networking is critical to success.
"The strength of your network can make or break your search for talent, your ability to acquire new customers or business partners, get referrals or new ideas.
"I feel very relevant being here to welcome B4 in Shropshire, as being the modern High Sheriff is all about networking too. It is an opportunity to enhance the impact that our voluntary sector has on our communities."
Following the champagne reception, representatives from Severn Hospice, B4 Shropshire's inaugural charity of the year, were presented with a cheque by Russell Griffin, co-director at Samuel Wood Estate Agents in Shropshire, one of the B4 Shropshire's founding members.
Also in attendance were representatives from Shrewsbury Business Park, Telford International Centre, Ask Telecommunications, Nuffield Health, Reech Media, Bespoke Computing, Numonde, Hencote, Team4You, Morris Care, OM Architects, Shropshire Charity Consultancy, Weston Park, Welshpool Printing Group and Wellness Coach Emma Burton who will be involved in wellness and coaching at CEO level.
Pictured: From left, B4 business development manager and Shropshire area director Victoria Charnley, The High Sheriff of Shropshire Mrs Selina Graham and B4 CEO Richard Rosser