Creative director joins the team
Shrewsbury-based Wellmeadow Consulting has appointed Andy Hodnett as their new creative director.
With nearly two decades of experience in the creative industry, Andy's extensive background includes an impressive 18-year tenure at Yarrington. During his career, Andy has successfully contributed to a variety of projects for businesses such as Beaver Bridges, iconsys, Mid Wales Leisure, Oswestry School, and Rybrook Automotive.
Wellmeadow Consulting was founded in 2010 by Dave Parry and Richard Buckle. The company provides support for privately-owned companies looking to grow, with its combination of digital marketing support based on HubSpot and board-level strategic support.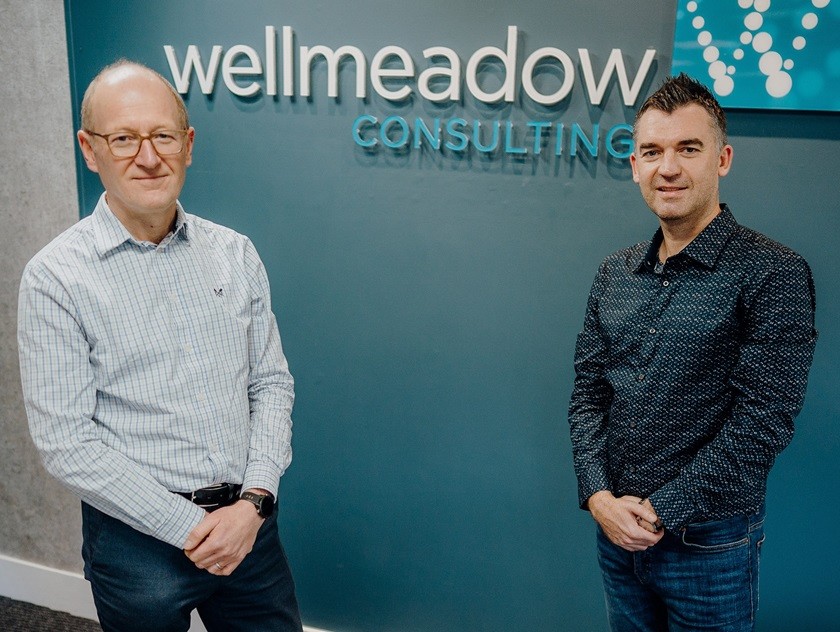 Andy will collaborate closely with the company's owners to develop strategic marketing campaigns, oversee all creative endeavours, and lead a team of content creators.
He said: "I am eagerly anticipating the opportunity to work with the team at Wellmeadow and to embrace this new challenge. Having had the privilege of collaborating with both national and local clients throughout my career, I will use my extensive experience in the creative industry to drive success in this role."
Managing director Dave Parry said: "Andy's arrival comes at an exciting time for the company. Over several years we have been steadily building an excellent creative team. With the creation of the post of creative director we are now ready to push forward with the next phase of our growth."
Pictured: Wellmeadow managing director Dave Parry with creative director, Andy Hodnett