Darwin Group celebrates Telford move
Healthcare construction specialist Darwin Group has relocated to Telford after a period of rapid expansion that has seen it create 30 new jobs so far this year.
Darwin Group staff celebrated the opening of their new Telford headquarters with a visit from Telford & Wrekin Council's mayor Councillor Arnold England, and cabinet member for Education, Employment and Visitor Economy, Councillor Eileen Callear.
The offsite construction specialist, which employs around 200 specialist staff, has moved its office from Shawbury, in Shrewsbury, to Telford's Plaza One building, in Ironmasters Way, after outgrowing its former home.
Telford is now home to 109 Darwin Group office-based staff, while its production facility, which employs 72 people, will remain in Shawbury.
The firm, established in 2006, works in partnership with the NHS to create outstanding healthcare facilities built using innovative off-site construction methods at its own production facility.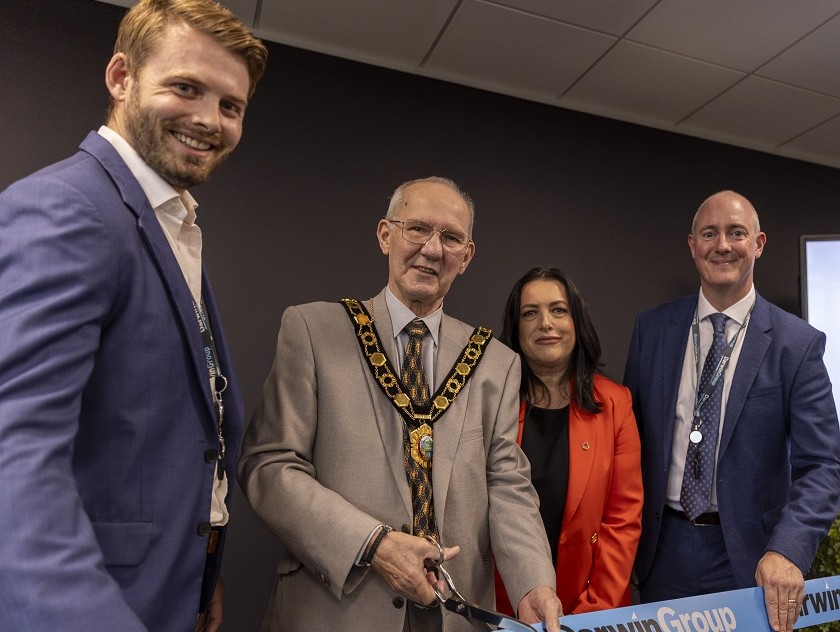 Its founder and CEO Richard Pierce said that recruitment would continue throughout the next 12-18 months and the Telford move would help to attract the best new talent as the firm continued to grow.
"We enjoyed our time in Shawbury, but we'd simply outgrown the space. The last 12 months have seen us go through a period of phenomenal growth, with 30 new roles created in the last seven months alone.
"We decided to relocate to Plaza One in Telford, because it gives us the perfect space for our expanding team, and it increases our employment catchment area. It's also an easy location to reach thanks to its excellent road and rail links, which will help us attract the very best talent as we continue to grow.
Councillor Eileen Callear said: "I am delighted to welcome Darwin Group to Telford. Their dedication to innovation and job creation, particularly in the healthcare construction sector, is commendable.
"This move not only contributes to the town's economic growth but also presents exciting opportunities for local talent. Telford & Wrekin Council looks forward to fostering a strong partnership with the Darwin Group that drives progress and innovation in Telford and beyond."