Deliveries soar for Zoom 1hr
Shropshire's home-grown delivery solution continues to go from strength to strength.
In August 2021, Zoom 1hr overtook the total number of orders delivered in 2020, showing that demand for their home delivery service is higher than ever.
The delivery solution achieved an annual turnover of £665,000 in FY2019, and £2.5million in FY2020 and now they are on course to hit £4million this year.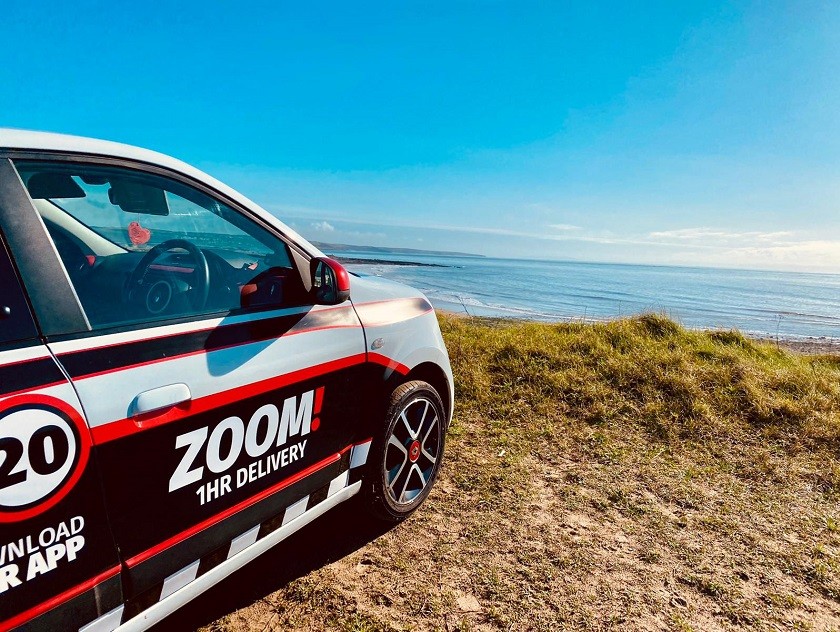 Thanks to high profile clients, such as Co-op, they are delivering more last mile grocery orders than hot food take-aways.
CEO and founder, Kev Williams, said, "The evolution of Zoom 1hr shows no signs of slowing down. It is fantastic to see our orders and turnover growing year on year, reflecting the hard work and determination of the team. I'd like to see this continue in to 2022 and beyond.
"There is lots more up our sleeves - we are about to launch a new brand that will support retailers in Shrewsbury. Our Shrewsbury head office is also being kept busy with a new delivery partnership with Snappy Shopper and Southern Co-op in Bristol, which has created new jobs in our team and will build on our success in last mile delivery."
Zoom 1hr has recently invested in an insurance policy so that they can create new job opportunities in the area for drivers aged 21 and over (previously only 25 and over).
Kev said: "We hope this will be a game changer for young people looking for a way into the delivery and transport sector. I'm not aware of any other companies that offer this along with our support and benefits, as well as recognising our drivers' worker status."