Digital experts support local charities
In a time of global crisis, Bridgnorth-based DCS Digital found themselves in a position where they could help five local charities raise money online.
Donating the equivalent of £15,000 in digital services, DCS Digital designed, built and now manage the website for the Shropshire Virtual Show, giving them the tools they needed to reach not only a county, but also the entire country.
Covid-19 posed a catastrophic problem for small charities – they were no longer able to reach out using their normal marketing channels such as coffee mornings, stalls at local shows and fund-raising events. Add into the mix the fact local charitable endeavours tend to be very close contact, such as the fantastic services that the Riding for the Disabled deliver, and the perfect storm was created.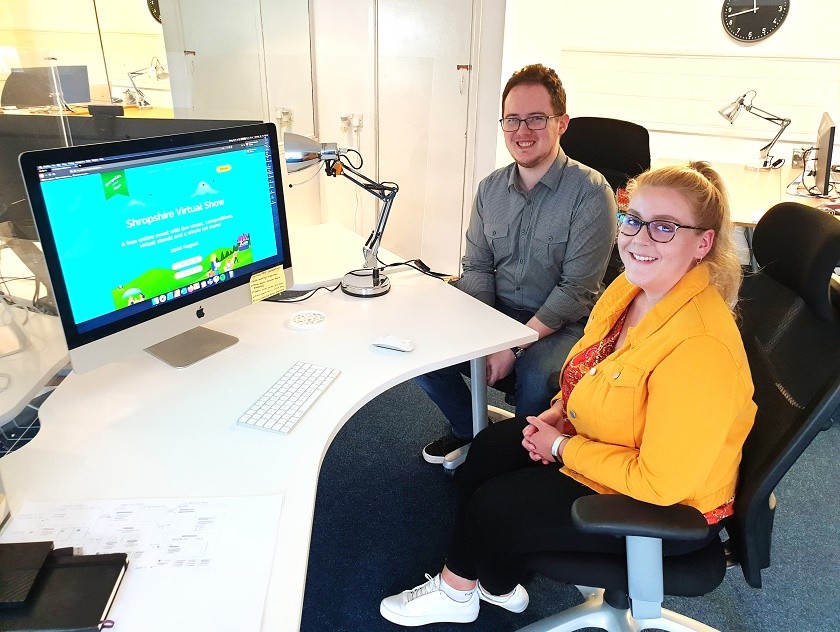 As a digital agency, Coronavirus had the opposite effect on DCS Digital's workload – they in fact got busier. With everything moving online, their phone was ringing off the hook and they struggled to keep up with demand.
But, all around them they saw businesses and charities in turmoil and wanted to help in any way they could. When they heard about the Shropshire Virtual Show and their ambitious goal to raise £40,000 for five local charities, Scott Bowler, director at DCS Digital, knew he had to get involved.
"The Riding for the Disabled and The Cavalier Centre are causes very close to my heart – I've seen the wonderful work they do first-hand. Our paths have crossed many times over the past seven years, and when I heard that they were launching the Shropshire Virtual Show, I knew our team could help. As it is a brand-new event, we had a blank slate to work from, and it was a great opportunity to have some fun with the design."
The end result is a bright, vibrant, fun and engaging website that has all the back-end functionality it needs to allow people to enter competitions virtually, for judges to get involved and ultimately for the event itself to be streamed live and accessed on the day.
Hundreds of people have entered the virtual competitions and thousands have already visited the site – and the event has reached people beyond the Shropshire borders, with people entering competitions and donating from across the UK, and across the globe.
The other charities who will benefit from the virtual show are: Dog A.I.D, The Movement Centre, Shropshire Rural Communities Charity, and the League of Friends to the Robert Jones and Agnes Hunt Orthopaedic Hospital.
Pictured: DCS Digital's Zoe Priday and Ash Weaver, who designed and built the website for the Shropshire Virtual Show