Female team will fly the flag
One of the highest profile women in construction in Shropshire will aim to inspire more to follow her lead and pursue a career in the sector at a special event in Shrewsbury in March.
Victoria Lawson, a quantity surveyor and the commercial director of Knockin-based Pave Aways, will be the keynote speaker at an evening for women to explore career options in construction and get advice about jobs and training.
The event, organised by the Shrewsbury Colleges Group, will be held on International Women's Day on March 8, which also takes place during the annual Women in Construction awareness week.
Victoria will be joined by Keeley Fox, Pave Aways' design manager, and Victoria Ward, one of the firm's trainee quantity surveyors, for the evening of informal networking and careers chat at the Origins restaurant at the college's London Road campus from 6pm to 8pm.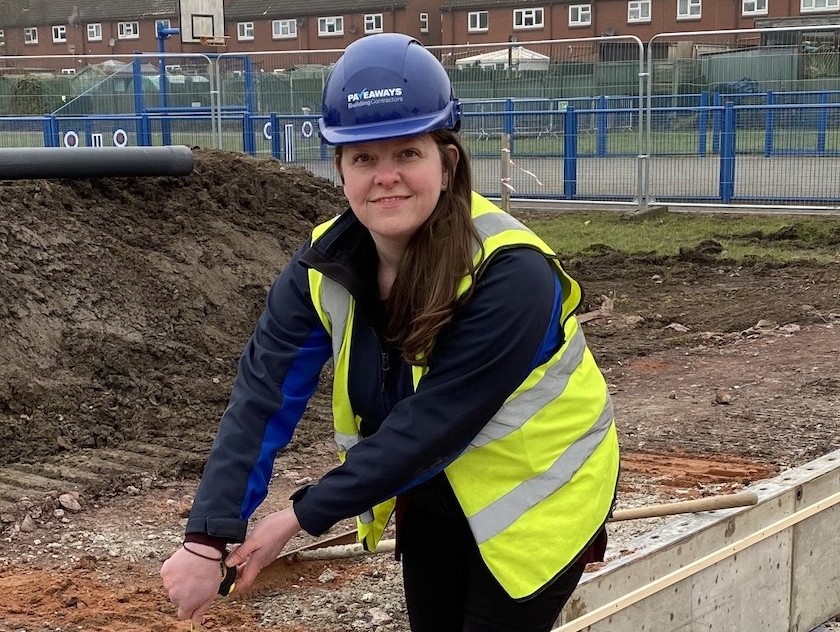 It is targeted at women who may be considering a return to work or would like to change careers, and students wanting to explore more about a future in construction.
Victoria, who was named as one of the National Federation of Builders' Top 100 Influencers for women in construction last year, will reveal more about her personal career journey. There will also be women representing roles including plumbing, estimating, carpentry, painting and decorating, electrical, surveying, architecture, and environmental specialisms within the built environment at the event.
Victoria said: "The number of women working in construction is growing but it's still relatively low at just 14 per cent of the overall workforce. This event is an opportunity for us to shed some light on what a great industry it is to work in and how they can find a career that suits them.
"As well as me, there are quite a few women working in roles at Pave Aways that are traditionally viewed as male roles including architecture, quantity surveying and carpentry so it will be good to share our experiences with women who are looking to make the move to construction."
Pictured: Pave Aways' commercial director and quantity surveyor Victoria Lawson