Helping women back into work
Calluna Upcycling is helping women get back into employment with completely flexible working hours.
The company says there are many reasons people find themselves out of work or unable to take on full-time or part-time hours, often because employers can't (or won't) offer flexible working.
It's not only parents trying to work around childcare issues, there are other reasons such as working with illness – physical and/or mental, working while also being a caregiver, getting back into work after a trauma such as a miscarriage or mental breakdown, struggling with menopause or fleeing domestic violence.
But now, with the help of Wellington-based training company Landau, Calluna Upcyling has taken on eight sewers who can work they hours they want to, whenever it suits them.
Calluna Upcycling was started by Heather Crowe during the Covid-19 pandemic. It takes in fabric from the event industry that would otherwise have gone to landfill and turns it into new products such as tote bags and handbags.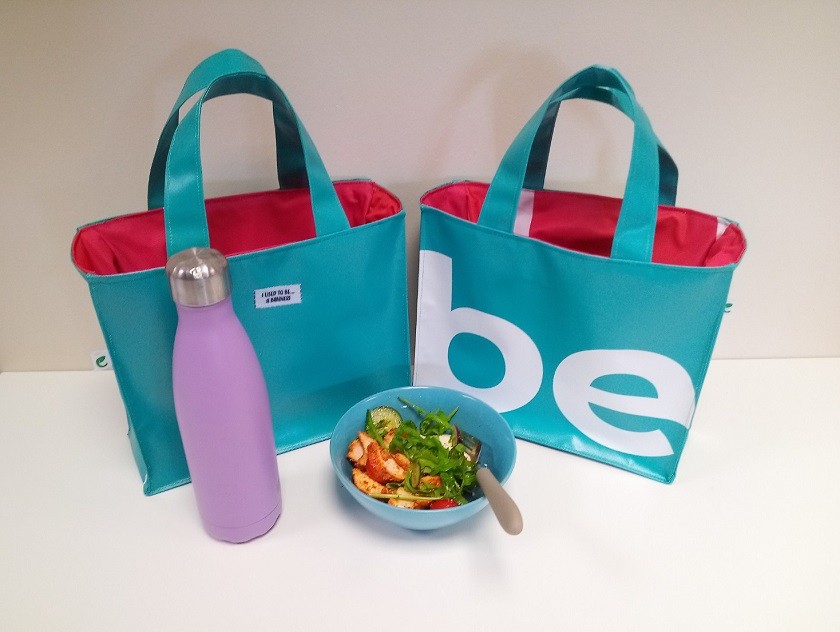 Fabrics include stage wraps from COP26 and Shrewsbury's town centre flags and pedestrian barriers. Ten per cent of all proceeds are donated to the Severn Hospice.
Sewers visit the Calluna Hub in Battlefield, Shrewsbury, to pick up everything they need to create products, receive training, support or simply a cup of tea. From fabric to threads - and even the loan of sewing machines - everything is provided.
With no minimum requirements, the sewers return to the hub when it suits them with a batch of made-up products. Calluna Upcycling have carefully monitored the average time it takes sewers to make each product to enable them to get paid a living wage.
One sewer said: "At the time I had been made redundant after returning from maternity, I was also leaving an abusive relationship with a newborn. With no support network around and a pandemic lockdown, my confidence hit rock bottom.
"Calluna gave me a purpose again. It has grown my confidence in my abilities and as a person. The Calluna family inspires me and it fits around my health, my childcare and life in general. I found motivation again, creativity and purpose just for me, to create and produce products that people will use and cherish."
Head of upcycling Yvonne Beach said: "It is incredible to see how all our sewers have grown in character since we first met them and to see them all making friends as well.
"They don't just come in with products any more, they come in full of energy and ideas and we love to see them getting involved in shaping the product line and future of the company.
"Heather Crowe, the company founder, should be incredibly proud of the mission she has started and how many other women she has helped – and she started it all when she too was struggling, she is a true inspiration."