Howzat for a sponsorship deal!
Shrewsbury-based caravan and motorhome home dealership Salop Leisure is supporting the regeneration of a well-known Shropshire cricket club.
The company has agreed to sponsor Wroxeter and Uppington Cricket Club which is bouncing back after a couple of difficult seasons.
The club is fielding a first team in the Shropshire Cricket League Division Three and has a second team for the first time in four years, which will play in the Shropshire Sunday Cricket League Division Two. The teams are currently second and third in their divisions respectively.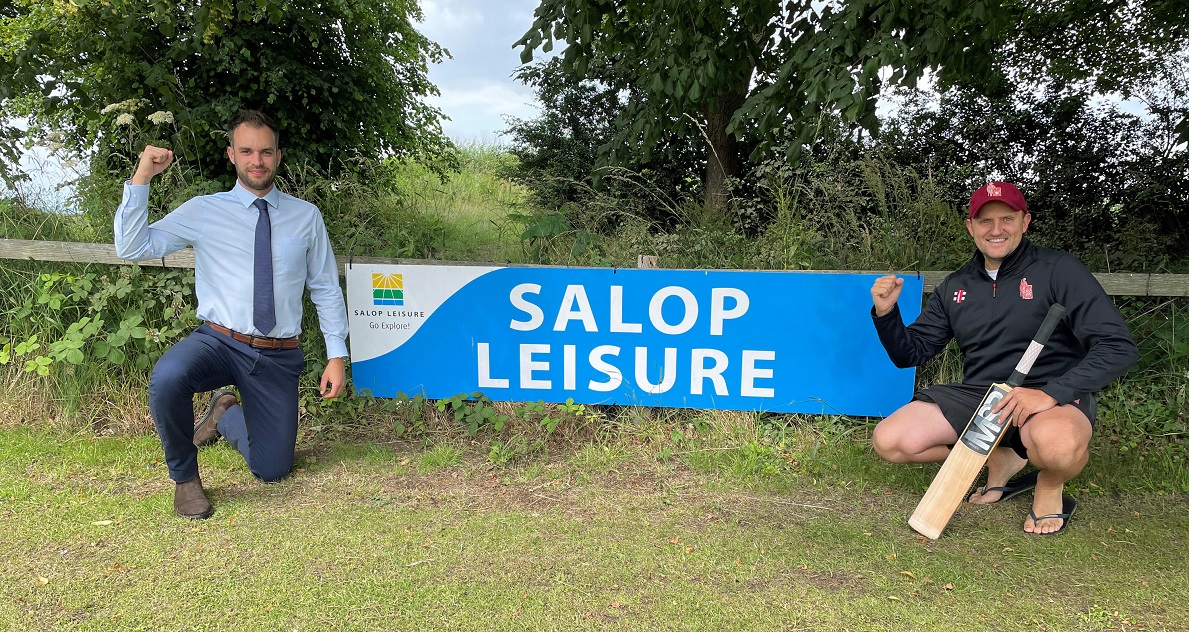 There is also a blossoming junior section with coaches James Harris and Holly Evans running coaching sessions for players aged five to eight years.
Two grants from the England and Wales Cricket Board (ECB) have helped the club to improve the ground and clubhouse and new players and sponsors have been attracted to the revitalised club.
"We have attracted some really good players and there is a nice atmosphere at the club," said club chairman Jon Harris. "Having worked really hard to get the club back on its feet, we are on the up again now. We are delighted to have Salop Leisure involved in our team of sponsors and look forward to providing them with hospitality and value for money for their support."
Ed Glover, Salop Leisure's marketing manager, said: "We are delighted to be associated with the regeneration of Wroxeter and Uppington Cricket Club and wish the club every success this season."
Pictured: Salop Leisure's marketing manager Ed Glover (left) with Dan Harris (Wroxeter and Uppington Cricket Club captain)