Internal promotions create new structure
Full-service marketing agency Reech has strengthened its growth plans with a series of internal promotions and a new management structure.
Amelia Redge (head of Growth and Marketing) has been promoted to growth director and will work closely alongside fellow directors Rob Hughes (managing director), Dena Evans (creative director) and Chris Murray (technical director) to continue the agency's expansion. Amelia joined Reech in 2022 from a senior marketing role within the technology sector.
She said: "Our recent growth as an agency reflects the value Reech puts on its people and the results we generate for our clients. Continuing to focus on both new and existing client relationships, while contributing to the future of the agency, is something I'm proud to do."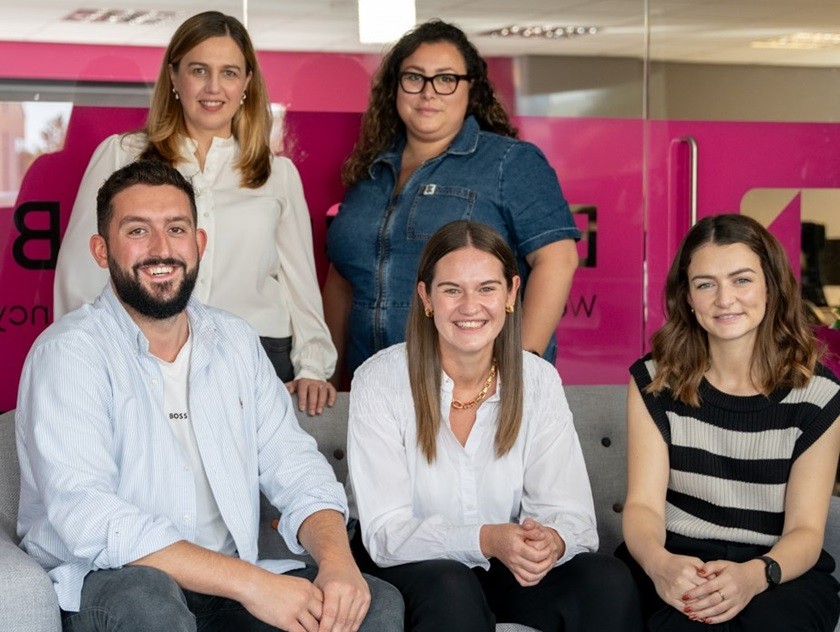 Reech has also promoted Michelle Jehu to head of People and Projects, Sarai Gil to head of Web and Digital Performance, Faye Hudson to head of Client Strategy, and George Hughes to head of Creative.
These internal promotions mark a continued investment in Reech's long-term strategy and its dedication to providing the best possible client experience.
Managing director Rob Hughes said: "These exciting internal appointments bring the strategic thinking, marketing expertise and focus on quality needed to continue on our exciting trajectory. With this new management structure in place, paired with the new roles we are currently recruiting for, I'm looking forward to seeing what we can achieve together over the coming months."