Law firm trainees start contracts
A Shropshire law firm has welcomed a new intake of trainees as it continues its commitment to helping aspiring lawyers take the first step in their professional career.
Lanyon Bowdler runs an award-winning training programme, which has seen dozens of trainees and apprentices qualifying as solicitors in recent years.
Brian Evans, managing partner at Lanyon Bowdler, said the latest additions had settled into their training contracts very well, having already worked in different roles for the firm.
He said: "We have recently welcomed Kelly Reynolds, Sophie Speirs and Jemma Parocki to our training programme, joining Claudia Booth, who started her training contract in January.
"All four of them are already familiar with the firm, having worked in various administrative roles before being accepted as trainees this year. It's always great to see the ambition and drive of our trainees to succeed, and we hope all four will go on to enjoy long careers in the legal profession."
Kelly Reynolds joined Lanyon Bowdler in 2021 as a paralegal, assisting solicitors at court hearings and client meetings, before beginning her training contract.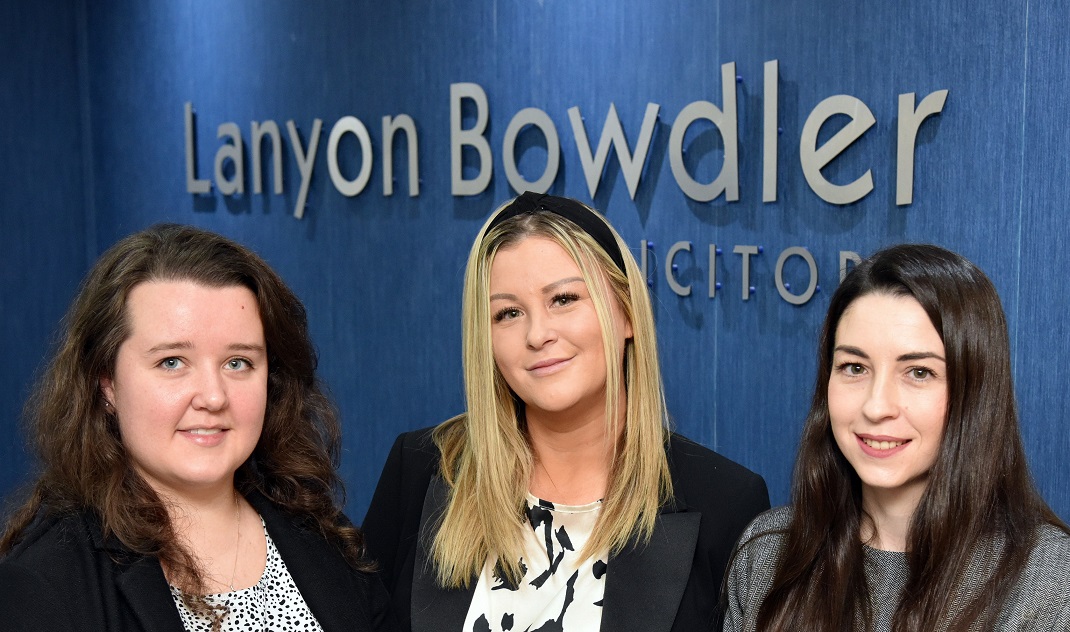 She said: "I aspire to qualify as a solicitor and be recognised for my expertise in my chosen field. I would hope I can progress within my role to an associate and then potentially a partner one day, but that is a long way off yet!"
Sophie Speirs worked as a litigation assistant before joining Lanyon Bowdler and said the training contract had been a great experience so far. "I have also enjoyed going back to my roots at the University of Wolverhampton's careers events, representing the firm to the current students and advising them on their career paths. My aspiration is to be an extremely successful solicitor and partner at Lanyon Bowdler - I am not set on which department specifically but that's the beauty of a training contract."
Jemma Parocki has been with the firm since 2020, following experience in the teaching profession and a stint studying law in Australia as part of her university course. "Lanyon Bowdler is highly-regarded as a great training firm and I am delighted to have started as a trainee. My ambition post-qualification is to remain at the firm and become a partner within five years."
Pictured: From left, Kelly Reynolds, Sophie Speirs, and Jemma Parocki