Record store tunes in to music lovers
A new vinyl record shop has opened in the heart of Wellington which aims to hit all the right notes with indie music lovers.
Spinning Around Records in New Street gives customers in Wellington and beyond the opportunity to explore a wide range of music titles and buy vinyl records on their doorstep.
As vinyl record sales continue to increase and are now often seen as a more popular option than CDs, this business promises to be a great addition to the high street.
Owner Emma Perks has opened at the new base with support from a business start-up grant through Telford & Wrekin Council's Pride in Our High Street programme.
Spinning Around Records sells a range of new releases as well as second hand titles and add-ons and accessories such as vinyl sleeves and brushes. The shop also specialises in pop music which appeals to younger people in their teens and twenties.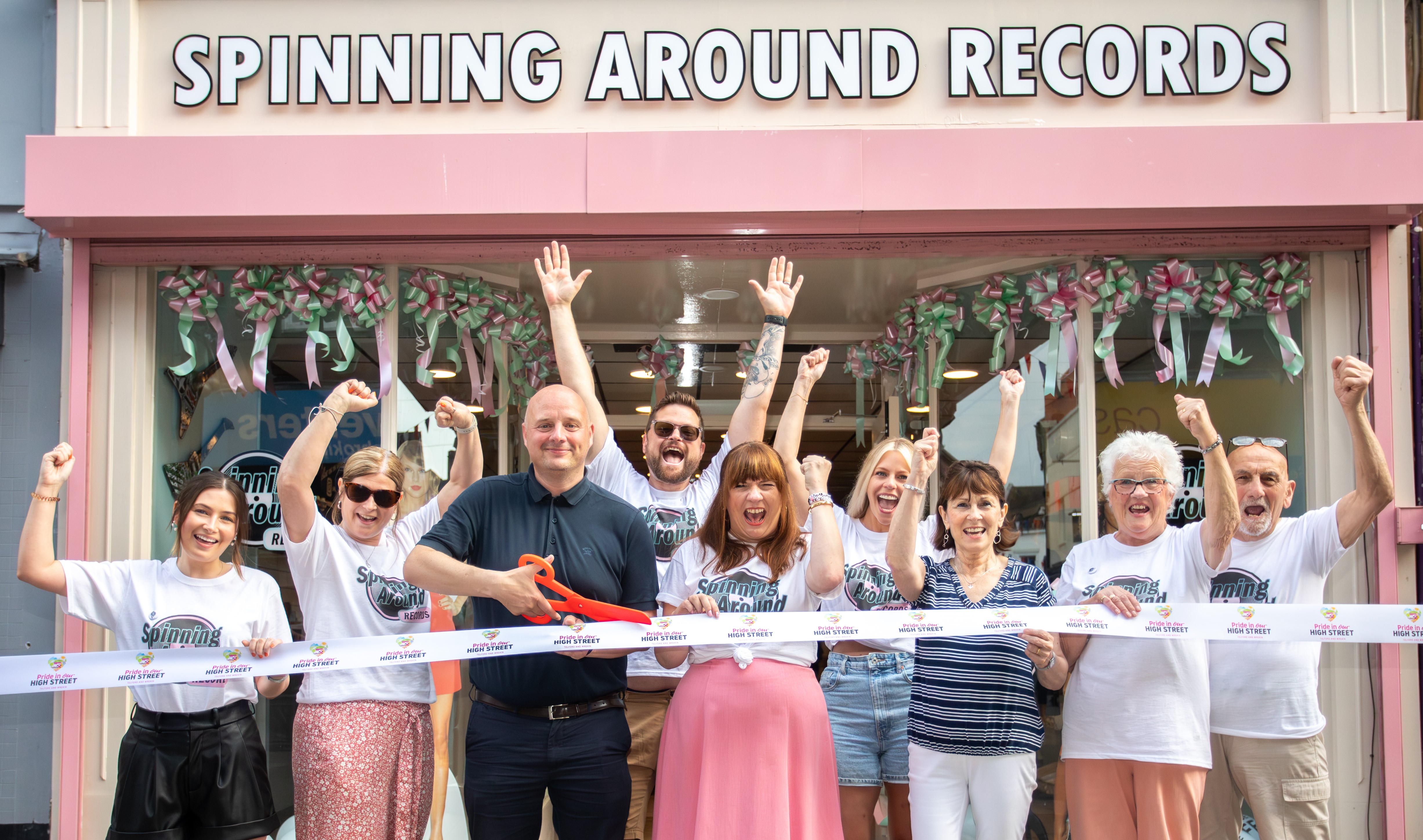 Emma said: "I've identified a gap in the market for my shop as currently the majority of record shops in the borough specialise in rock. I'm hoping my 'indie' niche will make me stand out and attract a certain customer base that just isn't catered for at the moment.
"I know a lot of people who have disposable income and have built up a large collection of vinyl records but they have to travel some distance to look for them and buy them. Hopefully, now we are in a prime location in Wellington, people will welcome what we have to offer and can come and see our vinyl collections and other music accessories for themselves."
Business start-up grants help businesses make the High Street their new home by supporting with a range of start-up costs.
Emma has a background in retail and store management and is experienced in merchandising stock, store health and safety, staff management, recruitment and driving sales to hit targets.
Councillor Lee Carter, Telford & Wrekin Council's cabinet member for Place (the economy & neighbourhood services), said: "Spinning Around Records is great news for the residents of Wellington and beyond.
"This record shop is unique in terms of what it sells and the range and type of music which is available. Vinyl records have become increasingly popular again and I'm sure that will be reflected in the opening of this shop."