Selected works go under the hammer
Well-known music venue Percy's Café Bar, in Whitchurch, is taking selected works from its quirky collection and putting them up for sale at Halls Fine Art Auctioneers in Shrewsbury.
Opened in 2006, the venue - which is housed at the Star Inn on Watergate Street - began its life as a café bar but became a music venue in 2015 when its owner, Mark Dawson, wanted to incorporate his love of grassroots rock n roll into the business.
In addition to being a bar owner, Mark also bought and sold antiques and curios within the trade, bringing many of his eclectic finds into Percy's to decorate it. These included an impressive array of taxidermy as well as movie and TV props and costumes, furniture, automobilia and even human skeletons retired from medical research.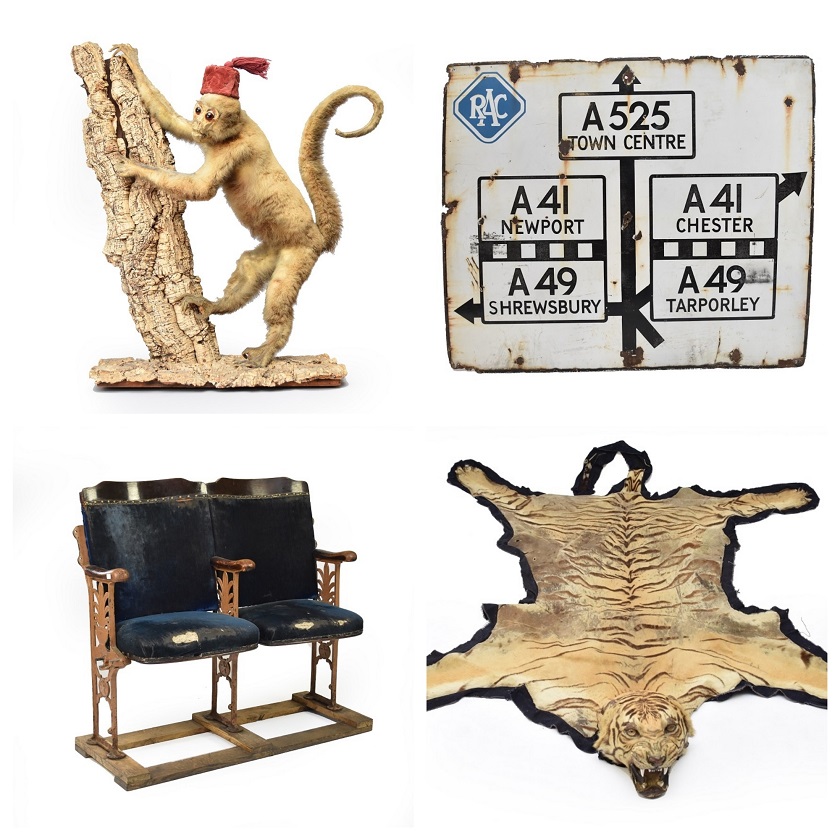 Local, national and international bands came to play at Percy's including Last Reserves, Fahran, Even Flow, Filthy Tricks, Dischord, The Scumbags, Brassick, Cry For Mercy, Voodoo Sioux, Age & Mistakes, Vulture Cult, Raised By Wolves, NESH and Social Confusion.
But the COVID crisis took its toll and so the owner has been finding new homes for selected items from his collection, raising funds to keep the business alive until it's able to re-open fully.
Halls were asked to market the collection which includes full tiger, leopard and lion skin rugs, a fez-wearing macaque, three human part skeletons, and an archive of artwork by the infamous Ronnie Kray and Charles Bronson as well as furniture, paintings and other collectables.
Senior valuer Alexander Clement said: "I don't think I've ever seen a collection as diverse - Mark has a great eye for the unique, the quirky and the macabre and how to bring it all together.
"I'm confident that we'll get collectors far and wide wanting a little piece of the famous venue as well as those looking for something unusual to decorate their homes." Estimated at over £20,000, the collection will form part of Halls Antiques & Interiors auction on April 14.