Scheme launched for Shrewsbury businesses
A scheme launched in Shrewsbury which has identified more than £150,000 of savings on the bills of 65 town centre businesses has been expanded and relaunched to help more town centre concerns to cut their operating costs.
The Shrewsbury Business Improvement District (BID) initiative employs specialists to negotiate better rates on utilities, telecoms, waste and recycling and other services by using the collective buying power of BID members to win improved deals.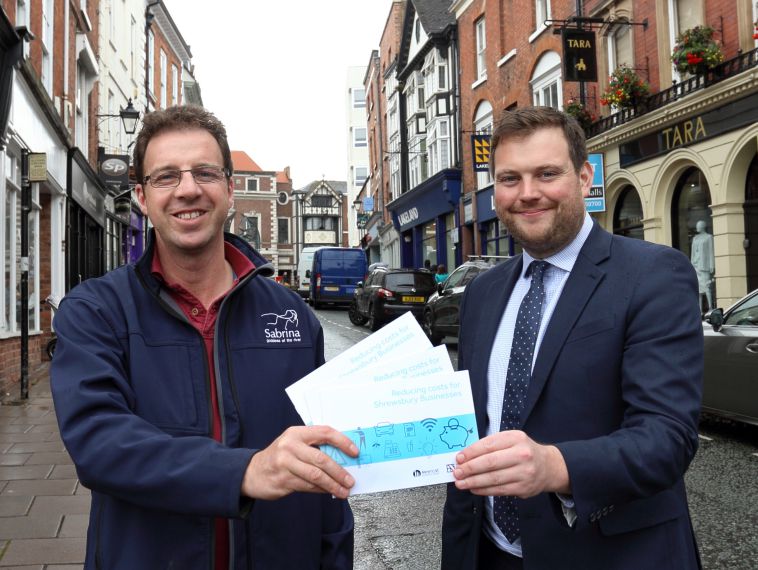 The scheme has been strengthened now that the BID is in its fourth year of operation. It includes the potential to save on insurance services, safety testing, pest control, merchant fees charged for credit card use, print and stationery. Members can also access training workshops and discounted season tickets for car parking.
Specialist consultants Meercat Associates have been retained by the BID to work with individual businesses to secure the better rates and deals from providers.
Seb Slater, executive director of Shrewsbury BID, said: "By working together, using collective buying power and expert consultants, our members can save time and money on common supplies and reduce their costs.
"The scheme has already delivered significant savings but we believe there is scope for more. We want to see more BID members take advantage of it and reap the benefits. They are welcome to come along to the meeting where we will have representatives from Meercat Associates and Veolia on hand."
Georgia Wakeley from Hatchers Solicitors says: "We changed our energy provider following Meerkat's review. They were able to save us over 10% on our energy bills compared to last year. The process was very easy and we did not have to provide a great deal of information in order for them to carry out the review."
Picture l-r: Dilwyn Jones and Seb Slater