Support programme to help clients navigate pandemic
Shropshire-based accountants Whittingham Riddell believe they have a responsibility to support their clients in solving the problems that the Covid-19 lockdown has presented.
But now they are going further to provide the support and resources needed to drive for success and not only Survive but also Adapt and Thrive into the future.
They have partnered with award-winning advisors at The Director's Circle to deliver some free practical programmes that will help clients and other businesses navigate the Covid-19 situation.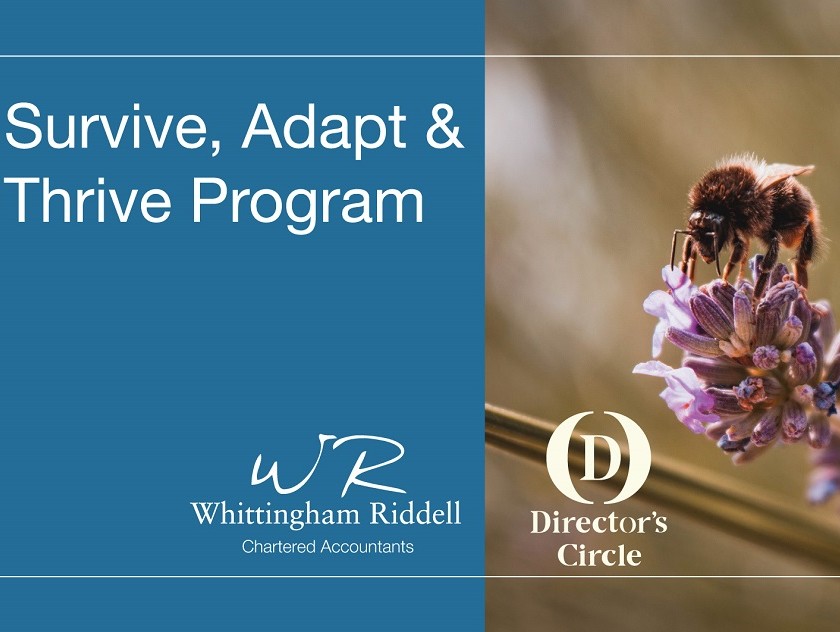 The first programme "Survive – Adapt – Thrive" is centred around three 30-minute webinars, plus Q&A, and businesses are invited to register as soon as possible to ensure their place.
Session 1 – Thursday May 7 at 1pm
SURVIVE: Managing your scenario plans and focusing on the right things
Session 2 – Thursday May 14 at 1pm
ADAPT: Re-setting you a short-term vision and pivoting to leverage opportunities
Session 3 – Thursday May 21 at 1pm
THRIVE: Getting back-on-track strategically and leading the change
In addition to these webinars (which are open to any business and not just clients), all that register will be allocated a personal WR coach who will be on-hand to answer any additional questions and offer support and guidance.
The firm will also be giving access to two free online bitesize courses, from The Director's Circle catalogue. This can include their new Resilience Course.