Town centre premises are secured
GeoSmart Information has secured additional premises in Shrewsbury town centre as part of its expansion.

The environmental data and analytics company has completed the letting of ground floor offices in the same property where they are already based at Old Bank Buildings, Bellstone.

The company's new office space at Bellstone Court forms part of an attractive three-storey office building in the heart of the town centre.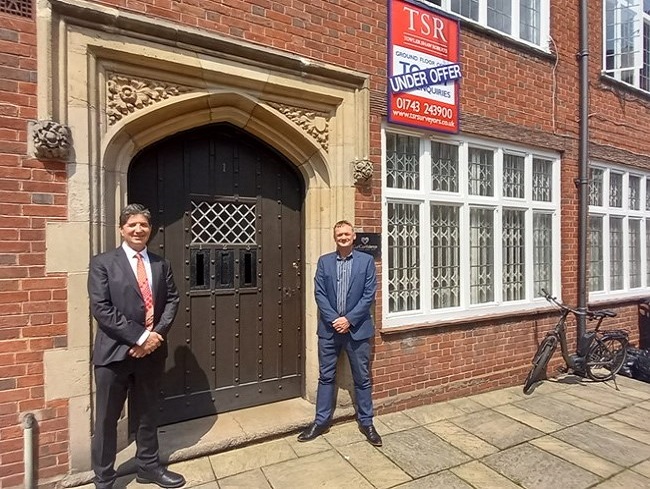 Mark Fermor, a director of GeoSmart Information, said: "We have been growing very strongly in Shrewsbury and now have a staff of nearly 30, so we are in need of more space. We are based on the first floor in the same building and this extra unit is on the ground floor, so we are pleased to take on these adjoining premises."

Toby Shaw, who handled the letting for Towler Shaw Roberts, said: "We are delighted to have completed a letting to GeoSmart Information as part of the company's exciting expansion and wish them continued success."

GeoSmart Information are specialists in flood risk, drainage, groundwater and contaminated land, providing detailed reports and data to support property professionals and asset managers in planning applications and property transactions.

Pictured: Mark Fermor and Paul Ellis of GeoSmart Information at the new premises