Yoga studio receives lottery grant
A yoga studio in Shrewsbury has been awarded a grant of nearly £10,000 by The National Lottery Community Fund to provide a series of classes and workshops for communities across Shropshire.
The funding will provide access to yoga and other activities that support wellbeing offered in a bid to help reduce isolation, encourage group activity, and support physical and mental health.
Classes are being offered to local charities, schools, NHS staff and more, and studio owner Jenna Blair is calling for local communities who feel they could benefit to get in touch.
Jenna said: "We are thrilled to have received the support of The National Lottery Community Fund, so we can bring all the yoga to all the people.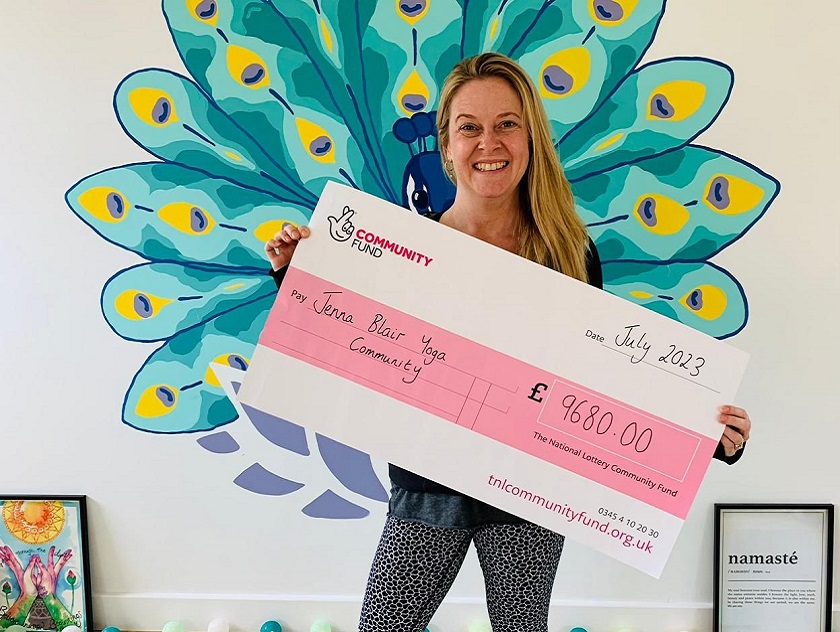 "Since opening the yoga studio just over two years ago, it has been my ambition and dream to continue to share the powerful benefits of yoga with as many people as possible. The grant now means even more communities can benefit, especially those who would otherwise not readily have access.
"We've already quickly kicked off a series of classes for NHS staff and volunteer-led organisations, as well as sessions for the charity Shropshire Mind and Headway, and have plans underway to provide yoga to schools, carers, and further charities. But we would like to do much more. We are calling for local groups, communities and charities to get in touch if they feel they could benefit from yoga and activities that will support health and wellbeing.
"We have lots already under way as well as free and low-cost offerings taking place over the coming months, available to all levels of experience and all backgrounds, and we're excited to see the impact of the funding."
Jenna's studio, called Jenna Blair Yoga, is located in Belle Vue in Shrewsbury and opened in the wake of the pandemic, and is now a thriving part of the local community.