Retail sector slowing down
The growing squeeze on household budgets from Brexit-linked inflation and weaker wage growth is beginning to take its toll on retailers, new figures show.
Figures released by the Office for National Statistics showed retail sales falling by 1.2% compared to a month earlier.
And when you take petrol and diesel out of the equation, the size of the fall grows to 1.6%.
John Pitchford, head of corporate banking for Barclays in Shropshire (pictured), said: "After a stronger than anticipated April, a more modest May was expected by most of the industry.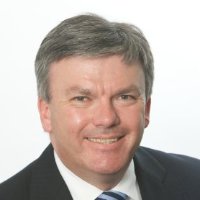 "The run up to a general election often provides a bit of a slowdown for the retail sector, with consumers less willing to commit to large purchases, but the reasons for the softer result this time are more complex.
"Inflation is really starting to kick in, with prices in the sector increasing at the highest rate for more than five years and expected to rise further.
"Coupled with lower wage growth, it's likely that consumer spending power will continue to weaken and it appears that retailers are going to have to navigate some choppy waters in the coming months.
"There are no easy solutions. With persisting currency challenges and rising supply chain costs, many retailers simply have to pass on some of this to their customers through price increases.
"Striking the right balance on price point between what is viable from a cost perspective and what is acceptable to the consumer is now the crucial strategic decision for retail heads to consider."