Town centre retailer plans to expand store team
A Shrewsbury town centre retailer is looking forward to expanding his team now that his store has re-opened and is looking to the town's young people to make this happen.
Andy Evans, who owns The Shrewsbury Duck Store in the town's Darwin Centre, is hoping to take on up to three Kickstart recruits as soon as possible to support his expanding range of in-store services and growing product range.
Far from being 'just' a shop selling collectable ducks, The Shrewsbury Duck Store also stocks a wide selection of greetings cards, Shrewsbury and Shropshire related gifts, BOMB Cosmetics, Yankee Candles, and many more product ranges.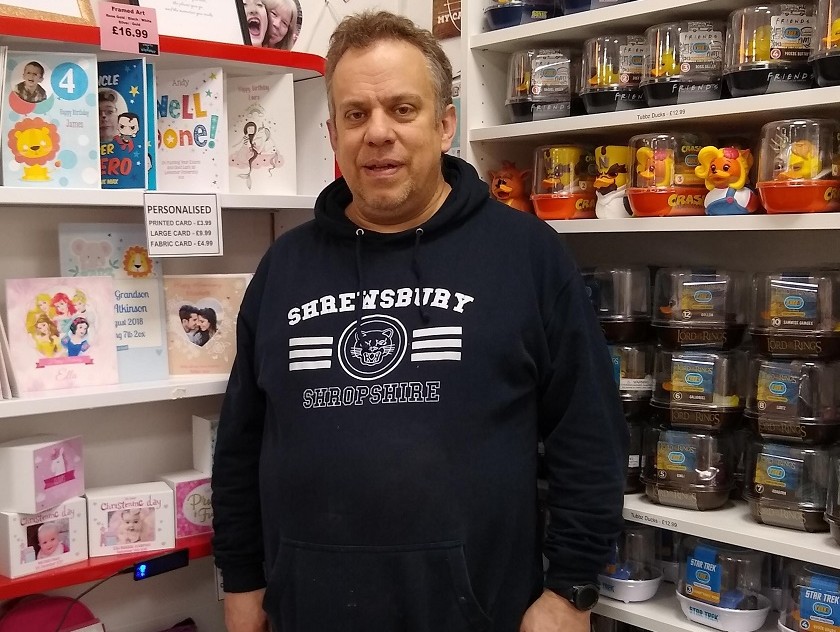 During the third lockdown, Andy invested in a suite of Epson professional photo printing equipment with a view to providing an affordable large-format print and photo-printing service within the town centre.
"I'm always looking for the next opportunity or a gap in the market and knowing that local businesses and community organisations would be seeking to publicise their post re-opening offers and events, I was confident that providing a large-format printing service within the town centre would prove an attractive offer.
"The Kickstart programme is focused on providing high quality placements for 16–24-year-olds and it is for this reason that I intend for at least one of my new trainees to focus on this aspect of the shop's overall offer. By having a dedicated role to carry out, I believe it will give that youngster the opportunity to really learn and develop throughout their placement."
The three vacancies currently available at The Shrewsbury Duck store are: a general retail assistant to focus on all aspects of shop life from manning the till, to merchandising, to customer service and replenishment; a creative retail assistant to carry out general retail roles but with a particular focus on the printing services; and a second creative retail assistant to deliver the store's growing range of bespoke, personalised items.
The Kickstart programme is a government initiative that supports employers to bring a young person claiming Universal Credit on board within their business for 25 hours per week, for a period of six months. Ideally, once the placement has been completed, the young person could go on to secure either a permanent position or further training within the business.
Andy said: "Having launched this new store just weeks before the third national lockdown was announced, we've been closed more than we've been open but we're optimistic for our future growth and success so having the opportunity to grow the team via the Kickstart programme appeared ideal.
"We're in a position to provide at least two young people with valuable exposure to and experience in the retail sector. Having them on board provides us with the chance to grow our team gradually and tentatively after a period of such disruption. We can't wait to welcome these young people in to the team and hope that their placements will lead to future opportunities with us."