Design agency expands into Shropshire
A Midlands design agency is expanding into Shropshire after joining forces with Shrewsbury communications firm Brightstone PR.
The Studio – a website and graphic design agency – will work in partnership wit Brightstone to offer a premium-quality design, marketing and PR service across Shropshire.
Under the agreement, The Studio, based in Tettenhall, Wolverhampton, will use Brightstone's Shrewsbury town centre offices as a local base from which to operate. It will work with the PR company on new projects and also develop its own client base across the county.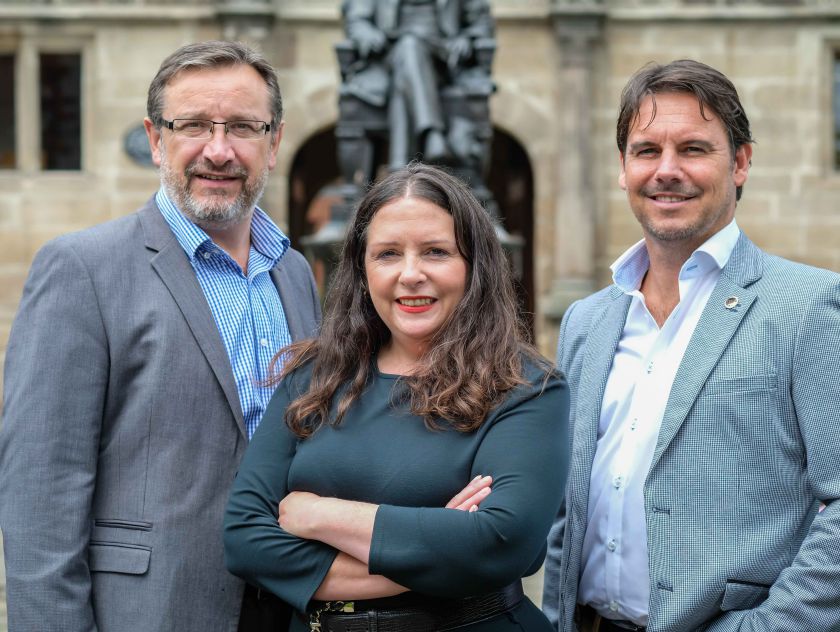 The Studio director Steve Smith said the move was a logical step for the expanding company, which also specialises in premium branding, signage and displays.
"We have been in business for more than 30 years and built up a wide portfolio of clients, both across the West Midlands and nationally," he said.
"But we have wanted to develop a stronger presence in Shropshire for some time and the chance to work with Brightstone was a good opportunity.
"The combination of our design and branding expertise with Brightstone's extensive media knowledge means we can offer a comprehensive PR, design and marketing package specifically tailored for any business in the county."
Brightstone founder Sarah Hart said The Studio was already working with prestigious Shropshire clients and the move made sense for both companies.
"The Studio are renowned for the quality of their work, their commitment to their clients and attention to detail. That is something we share with them and we're delighted to be partnering with them on projects as they move into Shropshire," she said.
"Fabulous design is vital to building a successful brand, enhancing company reputation and getting your business message across to the outside world – be it through websites, print or communications – and it's all the more powerful when accompanied by compelling well-written word content."
Picture: L-r: Jon Simcock and Sarah Hart of Brightstone PR with Steve Smith of The Studio