Today is the last chance to enter Shropshire business 'Oscars'
The county's largest and most prestigious business awards competition is back for a 19th year - and there's not long left to get your entry submitted.
Entries close on April 26 for this year's Shropshire Chamber Business Awards, where the winners will be announced at a glittering evening at Telford's International Centre on June 14.
The starting gun was fired on the 2019 competition at a launch attended by more than 120 businesspeople, at Salop Leisure in Shrewsbury.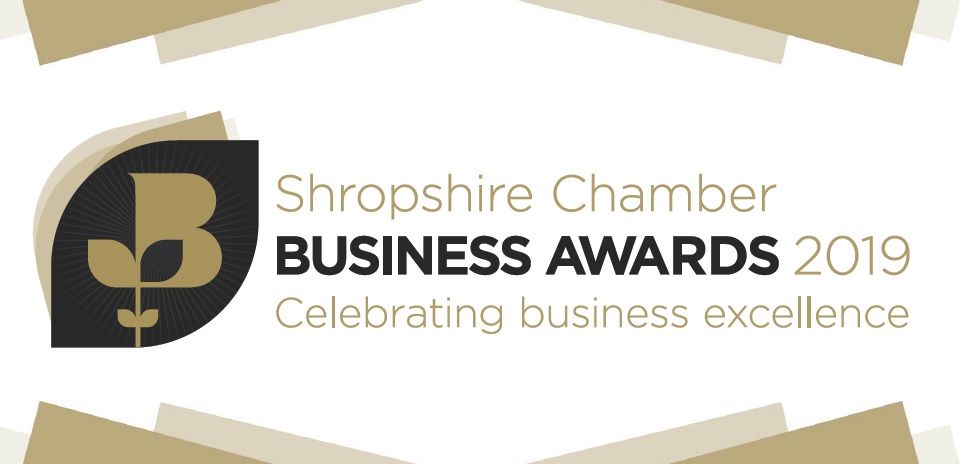 Chamber chief executive Richard Sheehan opened the event, before a speech from the host venue's joint managing director Mark Bebb. Salop Leisure is itself a former Shropshire Company of the Year.
Shropshire Business editor Carl Jones, who will be master of ceremonies at the presentation night once again this year, then outlined the 2019 categories, which include the return of popular favourites, and a couple of newcomers.
He also interviewed one of last year's winners, Beth Heath from Shropshire Festivals, who spoke about the real benefits which the accolade had brought to her business over the past year, including helping to attract important new sponsors.
Hugh Strickland from law firm Aaron & Partners also took to the stage to explain why his company views its sponsorship of the event as an important part of its profile-raising marketing campaign in the county, and Niamh Kelly from The HR Dept Shropshire gave an insight into what is involved in becoming a category judge.
Shropshire Chamber is on the lookout for local businesspeople who would like to join the judging panel this year.
Richard Sheehan said: "This launch event is a vitally important part of the awards process – it is all about connecting the business community. We were delighted to welcome many people who have never been to the awards before.
"We've brought people together to help them think about celebrating Shropshire business success in 2019. This has been our biggest launch event yet.
"You will struggle to find any other business awards event quite like this which has such a profile, and such a history. You still today see people displaying award winner logos from the early 2000s on their websites. They wear it with pride, and so they should."
Chamber president Peter Guy added: "To have so many people turning out merely for the launch of the competition shows what people think about the business awards. The evening itself is very special. It's massive, and really is a blue riband event."
New categories for this year include Business And School Engagement awards, celebrating firms which foster strong links with the next generation of staff.
The John Clayton Award, named after a former chamber president, also returns this year to recognise a person, or group of people, who have made an outstanding contribution to the Shropshire business community.
To enter your business into a category, book tickets for the awards night where former Tv 'Secret Millionaire' Mo Chaudry is guest speaker, and find out about some of the final few sponsorship opportunities, see the awards website,
THE 2019 CATEGORIES ARE
Company of the Year
Business in the Community
Best Manufacturer
International Trade Through Export
Best Online Business
Outstanding Customer Service
Tourism, Leisure and Hospitality
Technology, Enterprise and Innovation
Apprenticeships
Best New Business (1-5 employees)
Best New Business (6+ employees)
Best Small Business (1-5 employees)
Best Small Business (6+ employees)
Environmental Innovation
The John Clayton Award
Business and School Engagement (1-5 employees) – NEW FOR 2019
Business and School Engagement (6+ employees) – NEW FOR 2019