Second helpings of club breakfast
Accountants from a Shropshire firm have launched a second series of breakfast club events by popular demand.
The team from Dyke Yaxley Chartered Accountants in Shrewsbury created the "Solicitors' Breakfast Club" last year in response to a growing number of requests from local law firms.
Their aim was to help solicitors learn more about the latest major tax planning issues and now, after enquiries from even more solicitors, they've created another programme of events.
Four specially themed sessions will be held over the coming months at Dyke Yaxley's offices in Brassey Road, led by Tony Elliott and Pam Mason from the company's tax planning team.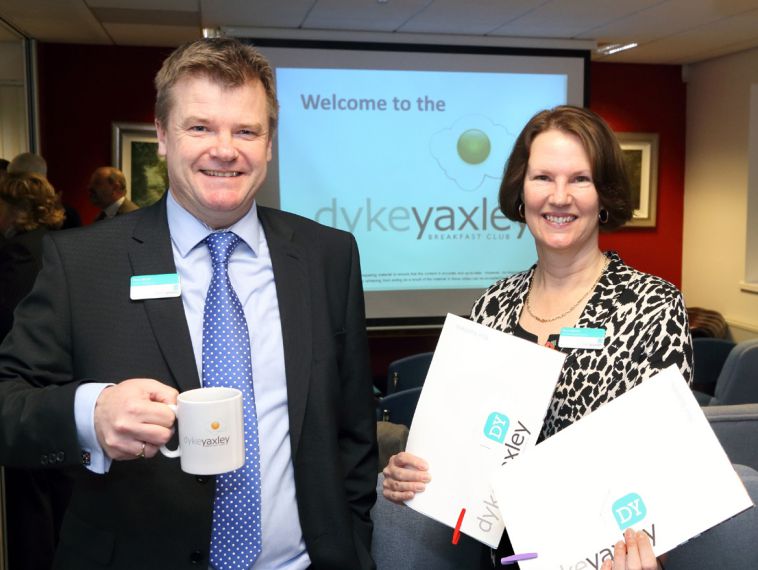 The first event in the new series will be held on Wednesday November 16, at 7.30am, and will be of particular interest to solicitors working in the corporate and commercial departments of their firms.
Managing director Laurie Riley said: "We launched the breakfast club in response to a number of requests from solicitors across the county for updates on specific accountancy and tax-related topics.
"We were delighted with the response to our first series of events, and with such positive feedback it was clear that there was a real demand for more sessions covering an even wider range of topics.
"In our second series, we'll be concentrating on topics requested by solicitors who attended the first series as well as other topical accountancy-related subjects.
"We also believe the fact that we designed the timings of the seminars so that the working day isn't interrupted has made a real difference when it came to encouraging solicitors to attend."
Laurie said the Dyke Yaxley team was also considering holding a second series of seminars at their Telford office if the demand was there.
Numbers will be limited at each event so delegates will need to reserve a place in advance by emailing jackie.young@dykeyaxley.co.uk or calling 01743 241281. Each event costs £40 but there is a discounted rate if delegates book for all four sessions.
Picture: Tony Elliott and Pam Mason from Dyke Yaxley Chartered Accountants in Shrewsbury