Entrepreneurs think green
Two Shrewsbury entrepreneurs are aiming to revolutionise commuter and leisure travel in the region, while at the same time promote a carbon-neutral, green future.
Chris Allen and Adam Knight spotted the potential of introducing a range of electric scooters while on a business trip to China.
Based on their experience of working with Chinese companies and organisations, they decided to import direct from the manufacturer and so established their new business, e-Scoot.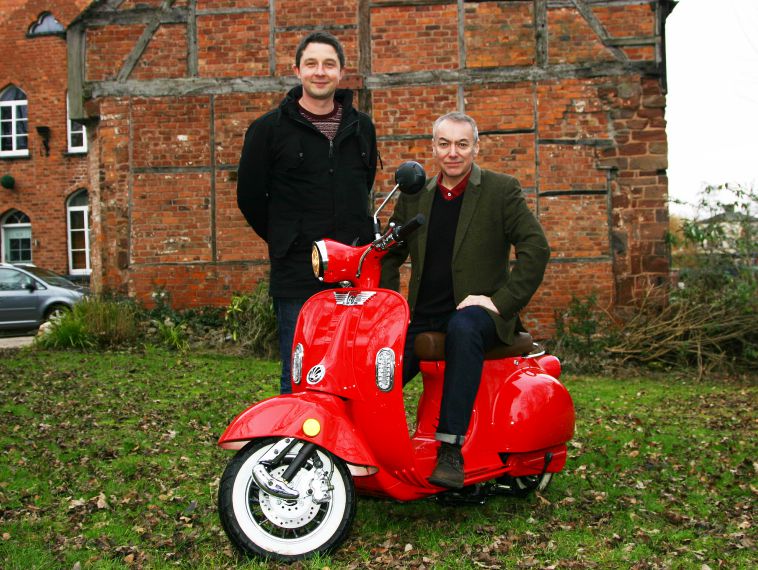 They plan to introduce three models to market - ES1, ES2 and ES2GT- as part of e-Scoot's introductory Beagle series; named after the ship Shrewsbury's most famous son Charles Darwin sailed on during his first expedition.
Director Chris Allen, who believes e-Scoot is currently the only business of its kind in the West Midlands region, said: "Electric scooters are very popular in China, and a suitable antidote to the issues of pollution the country is now facing.
"They are very cheap to run and can be fully charged using a household plug socket for only £0.17p.
"Similar in design to traditional Italian scooters we think they will appeal to people looking for a mode of transport that is clean and easy to maintain, ticks all of the environmental credentials boxes and is very stylish."
Picture: Adam Knight and Chris Allen (seated) with an e-Scoot Beagle ES1 scooter.