General Election 2019 - the business reaction
Boris Johnson's landslide election vistory has received a broadly warm welcome from the business community - for ending the parliamentary stalemate.
The pound surged to its sharpest growth in a decade as soon as the official exit poll predicted the Conservatives had secured a commanding majority.
Bekki Phillips (pictured), managing director at In-Comm Training which has sites in Shrewsbury and Bridgnorth, said: "The biggest thing for business is that hopefully we now have an end to uncertainty and the Government – with a working majority – can start to look to the future and implementing some of its policies to support the economy.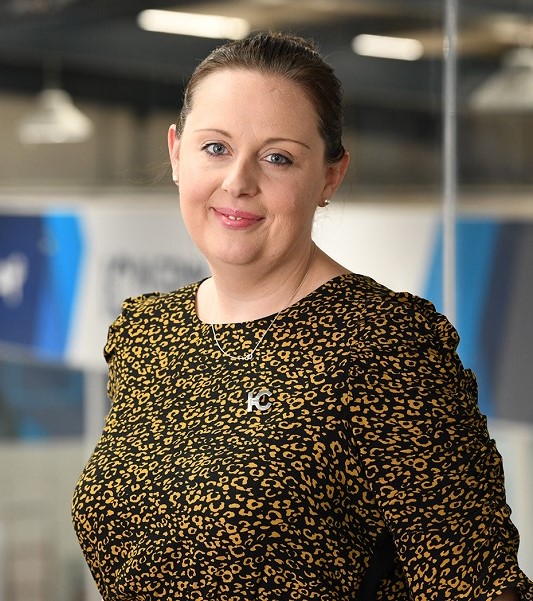 "It is vitally important we continue to plan and build environments that ensure individuals have the right skills to move our country forward, as we start to forge new alliances in the world of trade deals and make the most of the UK's position in digital manufacturing and 'green' technologies.
"The Conservative manifesto talks about a £3bn National Skills Fund that will provide match funding for SMEs and individuals and this is something we cautiously welcome.
"As always, the devil is in the detail and we need to ensure whatever additional money that comes into training and skills is channelled in the right way and should be led by employers. This approach would avoid the type of issues that have held the Apprenticeship Levy back.
"A major cash boost for college estates has also been mentioned and, whilst this is good news on the whole, we should not forget the role private sector training providers play in delivering skills provision and engaging with business.
"Working with local companies, we have invested £7.5m into our three Technical Academies in the Black Country and Shropshire and these are really reaping dividends, creating a strong pipeline of apprentices that meet the region's skills needs.
"We believe this is the blueprint on how training - both apprenticeships and upskilling courses - should be delivered in this new world we find ourselves in. Business has been stagnating for too long whilst we've waited to get an outcome with Brexit…now is the time to be positive and forge ahead with plans for the future."
Sterling bounced from $1.3162 to beyond $1.34 - a gain of more than 2% - after the Ipsos Mori survey for Sky News, the BBC and ITV News was published.
The result also prompted a wave of relief in Brussels, as senior EU politicians and officials welcomed the prospect of an end to the indecision and delay in the UK's approach to the Brexit talks.
British Chambers of Commerce director general Dr Adam Marshall said: "Restoring business, investor and consumer confidence – and firing up the economy – must now be the Prime Minister's top priority.
"Campaign slogans must give way to a renewed focus on the details that matter. Our business communities need to see swift, decisive action to avoid a messy and disorderly exit from the EU and to tackle the barriers holding back investment and growth here in the UK."
He said businesses' priorities for the new government include:
Avoiding a no-deal exit from the EU and delivering a smooth transition giving firms time to prepare.
Acting rapidly to reform business rates and replace them with a fairer system.
Pressing ahead with improvements to transport infrastructure including HS2,Nothern Powerhouse Rail and additional capacity at Heathrow.
Investing in our skills base and reforming the Apprenticeships Levy so that more small firms can access high-quality training locally, at affordable cost.
Delivering a sensible immigration system that gives firms access to essential overseas talent at all levels.
Michael Stone, founder and CEO of new homes specialist Stone Real Estate, said the Conservative majority would bring political certainty, at last - something the market has been crying out for pretty much since the referendum itself.
"We've seen home sellers, developers and home buyers sit tight for quite some time now and while many have continued to transact, this overarching 'wait and see approach' has created a huge coiled spring of anticipation.
"A Conservative majority sees these shackles removed and we can expect a market bounce from the get-go in 2020, not only where housing supply is concerned, but with a notable increase in buyer demand levels as well.
"Opening the flood gates of buyer demand will spur an almost instant uplift in the rate of house price growth, returning to 'normal territory' of around a 5% increase per annum.
"Given the recent performance of the government in new house building terms, with some 241,000 delivered so far in 2019, we can expect that supply will also remain buoyant should also have a positive impact on social housing given that it is linked by way of S106 agreements."
Carolyn Fairbairn, CBI Director-General, said: "Congratulations to Boris Johnson and the Conservative party. After three years of gridlock, the Prime Minister has a clear mandate to govern. Businesses across the UK urge him to use it to rebuild confidence in our economy and break the cycle of uncertainty.
"Employers share the Prime Minister's optimism for the UK and are ready to play a leading role. They can bring the innovation, investment and jobs for a new era of inclusive growth. The biggest issues of our times – from tackling climate change to reskilling the workforce for new technologies – can only be delivered through real partnership between government and business.
"The starting point must be rebuilding business confidence, and early reassurance on Brexit will be vital. Firms will continue to do all they can to prepare for Brexit, but will want to know they won't face another no deal cliff-edge next year. Pro-enterprise policies on immigration, infrastructure, innovation and skills, will help relaunch the UK on the world stage.
"Despite recent challenges, the UK remains a great place to start and build a business. A new contract between enterprise and government can make the UK a global magnet for investment, powering higher productivity and living standards across the UK."