Telford manufacturer expands Chinese operation
A Telford-based oil filter manufacturer has established a subsidiary business in Shanghai as part of its overseas operation.
Filtermist has exported its UK manufactured oil mist collectors to China for more than 20 years through Beijing-based En-Creative.
Growing customer demand resulted in the appointment of a dedicated business development manager, Carl Yu, in 2014 and since then a number of sub-distributors have also been appointed throughout the country.
China's booming manufacturing sector offers huge potential for Filtermist as awareness about the importance of air quality continues to top the national agenda.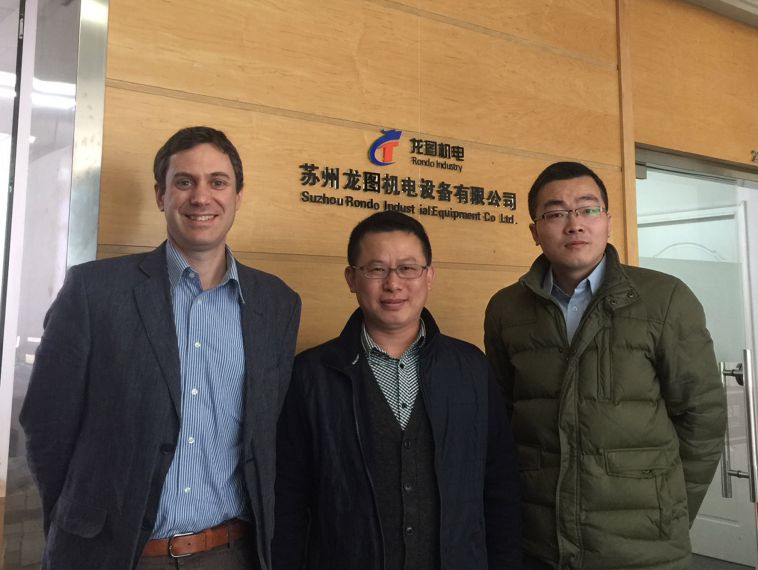 Managing director James Stansfield said: "Filtermist units are trusted by leading manufacturers around the world to effectively remove oil mist, fume and vapor from workplace air.
"Whilst debate in China is mainly centered around external pollution, there is also a growing awareness about the quality of internal environments – particularly amongst younger people.
"Sales of Filtermist units in China have continued to grow year on year with sales in 2016 up by a staggering 54% on 2015.
"This has been attributed to three key factors - increased awareness of the importance of clean air, working with a proactive distributor and our investment in additional resources focusing purely on sales in China.
"Having a licensed business will enable us to build on the strong foundations already in place to ensure as many people as possible employed in China's manufacturing industry benefit from clean working environments and air which is safe to breathe."
James visited China earlier this year where he met with Carl Yu, En-Creative and some of En-Creative's customers who told him first hand of the growth their own businesses have seen since they began selling Filtermist oil mist collectors.
"Longtu Mechanical Company was established in Suzhou in the Jiangsu Province of China 10 years ago," said James.
"The company was appointed as an En-Creative distributor in 2015 and has since grown to eight employees, including three engineers recruited specifically to install and service Filtermist oil mist collectors.
"We have invested significant resource into raising awareness of the Filtermist brand in China and we are confident that this latest development will help to strengthen our presence in this key growth market."
Picture: James Stansfield, Mr Zhang and Carl Yu