Filtermist buys company in £2.3m deal
Telford-based industrial air filtration specialist Filtermist International has bought a dust removal company in a deal worth £2.3 million.
Filtmermist, which is part of the Swedish Absolent Group, has acquired Dustcheck Limited which manufactures industrial dust collectors and industrial air filtration systems at its premises in Stoke-on-Trent.
The acquisition by Filtermist is designed to significantly strengthen the company's service offering in the UK's dust extraction market as part of strategic growth plans.
Filtermist managing director James Stansfield said: "Filtermist is the UK market leader for oil mist extraction and began expanding its service proposition to include dust, fume and smoke when it became part of the Absolent Group in 2010.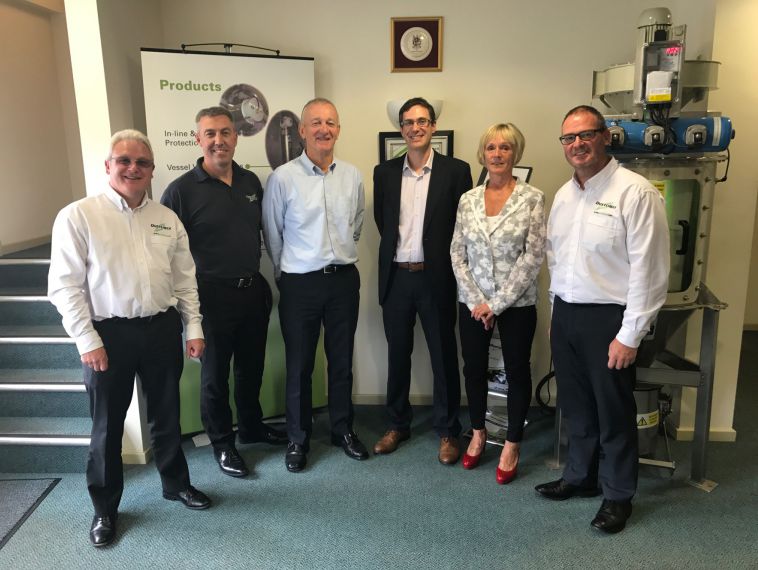 "The company's capabilities increased again with the acquisition of Filtertech Ltd and Multi Fan Systems last year; the deal with Dustcheck will further strengthen our dust extraction offering – particularly in large, centralised extraction systems.
"Filtermist has an extremely ambitious growth strategy and we are confident that this latest acquisition will play a key role in ensuring the company meets its targets."
Filtermist International is currently enjoying record growth – sales increased by 30% between 2015 and 2016 and acquisitions are a key factor in the company's plans for the future.
Increasing capability in dust extraction is a natural progression for Filtermist – the company has distributed dust extraction filters from sister firm Absolent SB since 2010, and dust control accounts for a significant proportion of the centralised extraction systems designed and installed by Multi Fan Systems.
When the opportunity to acquire Dustcheck arose, Filtermist quickly realised that it had the potential to fit extremely well with the company's existing business.
Ensuring the fit was right was also a priority for Dustcheck founders, Ed and Di Spires.
Ed said: "As a family run business Dustcheck has played a significant role in both mine and my wife Di's lives.
"We have spent the last 39 years building the company into one of the UK's leading dust extraction providers and we are very proud of our achievements.
"We wanted to be sure that whoever took Dustcheck on would continue to operate it in the same spirit that we have.
"We were delighted when Filtermist expressed an interest as it has an excellent reputation in its field and a clear ambition to successfully extend its capabilities into removing a wide range of airborne contaminants in addition to oil mist."
Picture: Nigel Hubbard (Dustcheck MD), Peter Dawson (Dustcheck director of sales), Ed Spires, James Stansfield, Di Spires, Bill Moran (Dustcheck Director of Production)