Cheshire expansion for rebranded business advisors
WR Partners, the Shropshire-based firm of accountants, business advisors and tax specialists, has acquired Cheshire-based Howard Worth Chartered Accountants in a move that underlines its ongoing and ambitious growth strategy.
The Shrewsbury-based firm, which has just completed a major rebrand, secured the business as part of long-term plans to significantly increase its reach geographically, and to provide an opportunity to offer its breadth of expertise across a range of business services to a wider client base.
Based across two offices in Northwich and Nantwich, Howard Worth has a strong client base, adding to the WR Partners' portfolio of more than 6,000 clients across offices within the Midlands and Mid and North Wales.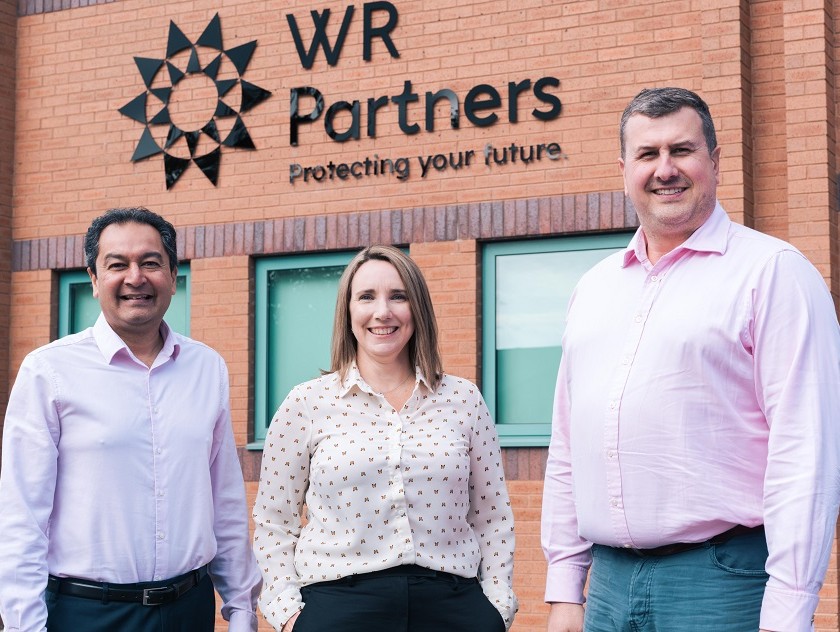 Helen Spencer, managing partner at WR Partners, said: "We're absolutely delighted to integrate Howard Worth into the WR Partners business. It extends our reach into areas where WR Partners is less well known, and comes at a truly exciting time for the business following our rebrand from Whittingham Riddell."
Helen added that while many accountancy firms may have been impacted by the challenges faced due to the coronavirus pandemic, due to the broad range of business advisory services offered by WR Partners the company was in a strong position to continue to support its clients to weather the current storm.
Staff from Howard Worth will join the 180-strong WR Partners employee base, bringing with them a similar forward-thinking ethos and client care values.
Helen added: "Not only do both businesses share robust commitments to nurturing and maintaining the very best relationships, working in true partnership with their clients, we also bring in depth knowledge of the local areas served.
"By bringing the additional expertise of Howard Worth into our existing team we are enhancing our focus on supporting clients' current and future growth aspirations."
The Partners of Howard Worth Accountants said the joining of the two businesses was a "perfect match" and that both companies would work together to bring about a smooth transition.
Both Howard Worth and WR Partners are members of the UK200Group, the UK's leading professional services group of independent quality assured chartered accountancy and law firms.
Pictured: above Tim Lwin, Fran Johnson & Andrew Hague