Restaurant to reopen Japanese-style
A former Italian restaurant in the heart of Shrewsbury will launch as a specialist Japanese eatery after standing empty for several years, it has been revealed.
The unit on Fish Street, which formerly operated as La Trattoria restaurant, is owned by the team behind the Prince Rupert Hotel but has stood empty since 2012.
"When the unit was run as La Trattoria, we had a larger than life character at the helm and this helped enormously in maintaining the success of the business," explained owner Mike Matthews.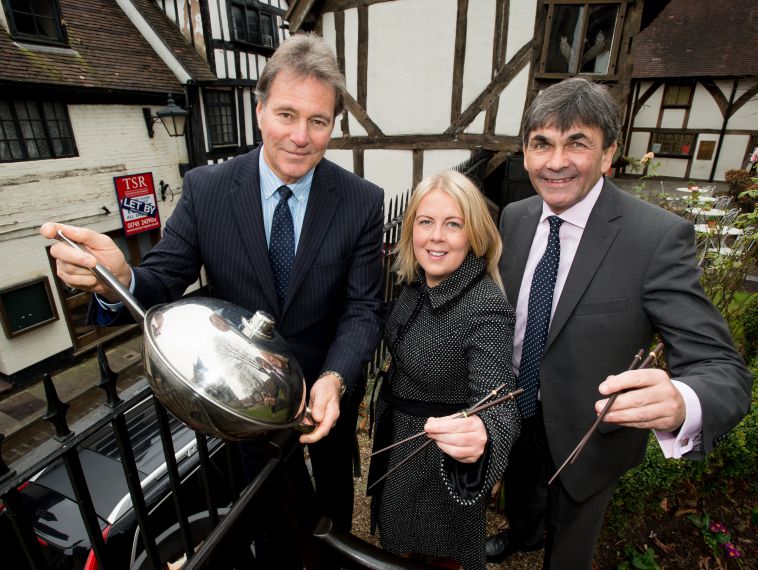 "Simply, without him the options for a successful business when the market was experiencing a downturn were less favourable.
"Shrewsbury has, however, enjoyed considerable growth in its night-time and hospitality economy in recent years and when we decided to once again let the Fish Street site, we secured a new tenant very quickly."
The marketing of the site was managed by Toby Shaw of Taylor Shaw Roberts who secured a 15-year lease with a tenant who already runs a Japanese restaurant in London and 12 across Japan.
Legal advice on the lease was provided by Charlotte Nutting of FBC Manby Bowdler's commercial property team.
The unit is now undergoing a thorough re-fit which will see it dramatically transformed before its relaunch.
Picture: L-R: Mike Matthews, Charlotte Nutting and Toby Shaw