Support scheme for young patients motors on
Shropshire motor dealers Furrows have handed over the keys to a new support vehicle to the Hospital at Home team from Telford's Princess Royal Hospital.
It's the 16th year that the dealership on Haybridge Road has backed the project which helps children who need ongoing medical treatment after being discharged from hospital.
The support from the children's ward staff means the young patients can receive check-ups and minor treatment at home rather than going back into hospital.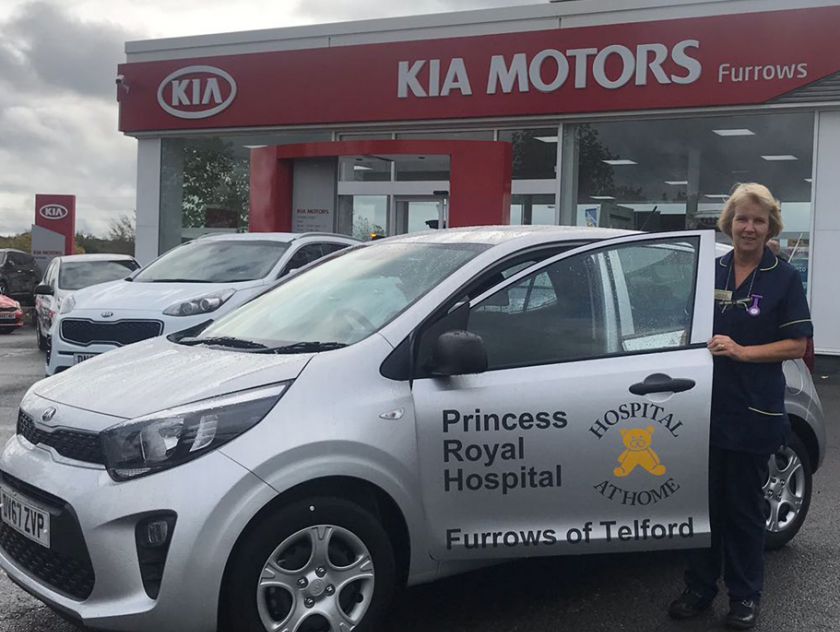 Furrows Group sales manager Antony Frost said the dealership was very proud of its partnership with the scheme, and of the long history between the two organisations.
"The Hospital at Home scheme is a great initiative that makes life just that little bit easier for young patients and their parents at what can be a very stressful time.
"Our colleagues from the children's ward have explained what a difference the scheme makes, and how it can remove a small amount of the worry the families are feeling at a time when they have enough to worry about without the upheaval of repetitive hospital appointments."
Carol Drake from the Princess Royal Hospital's Hospital at Home team visited the Telford dealership to collect the new Kia Picanto that Furrows have provided.
"We are so grateful to Furrows for the generosity they have shown over the years, and thanks to their help, we've been able to support so many children and their families right across Telford.
"It's always a pleasure to see local businesses giving something back to their community, and after 16 years working together, it's clear that Furrows are thoroughly committed and dedicated to the local area."
Pic:ture: Carol Drake from the Hospital at Home scheme with the Kia Picanto at Furrows of Telford