Dare we predict what 2021 has in store?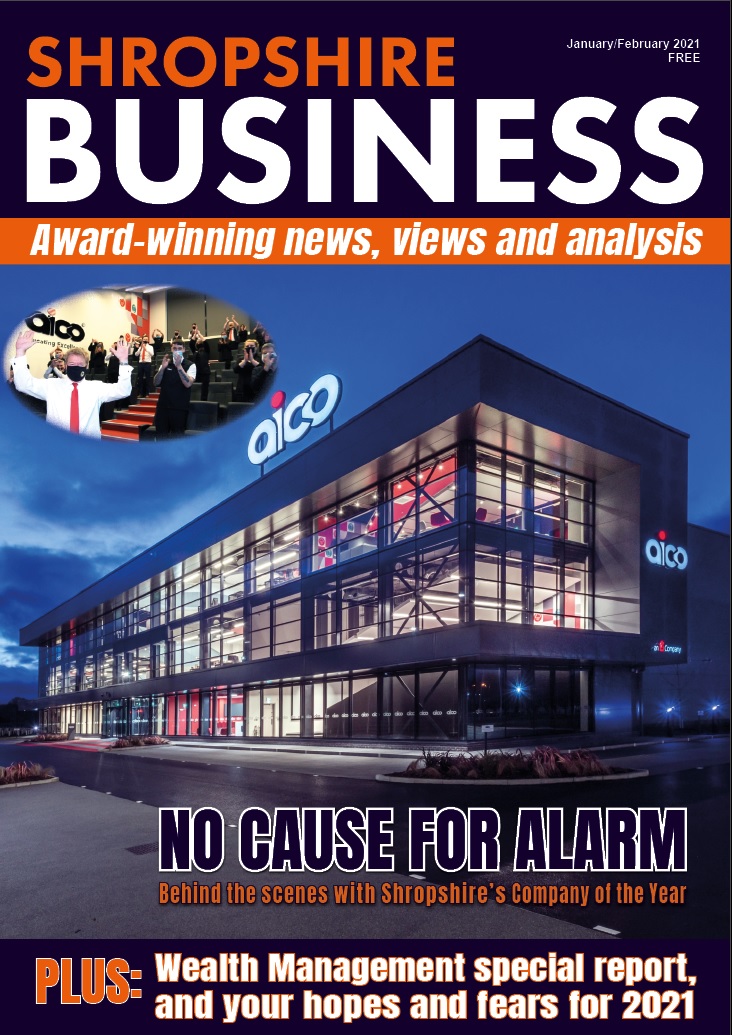 After one of the most disruptive years in our history, we've been asking leaders from a broad range of Shropshire businesses to spell out their hopes, aspirations and fears for the coming 12 months.
For the full in-depth feature, make sure you see a copy of our January/February issue of Shropshire Business magazine - which you can download here. But here's a taste of some of the views we received:

* Global Freight Services of Telford has spent much of the past year helping customers prepare for the UK's exit from European Union, and says it is their priority to make sure businesses can continue with their international trade plans as seamlessly as possible. Managing director Anton Gunter says: "No-one yet quite knows how the new rules and regulations for importing and exporting to and from European countries will pan out. We, like many businesses, are therefore heading into the new year knowing we will need to be adaptable and flexible to deal with any teething issues which may arise.
* Mark Harris from The Business Company in Shrewsbury says the combination of Covid and Brexit has led to increased digitisation of marketing and sales, and making more use of social media, as well as reviewing HR, health and safety and legal processes. "In terms of what I'm most concerned about, it's that the economic uncertainty continues into 2021 – however bad it is when we hit the bottom of the curve, we want to confidently plan and develop the business a in a more consistent business environment where confidence returns. Top of my wish list for 2021 is a stable economy where funding and support for consolidation/growth is readily available to organisations, Government intervention to support businesses, and investment and support for training of unemployed and training/skilling of the new generation."
* Katy Jones is managing director of IT support company PC Net Solutions, of Shrewsbury, and spend much of last year helping businesses to change into multi-site operations as staff worked from home, or they took on extra offices to accommodate social distancing. "This has increased the reliance on the internet. So improved, faster broadband speeds will continue to be necessary. I am most worried about how we are going to come out of this year's stop/start, make plans/break plans way of operating."
* Richard Hilton, managing director of Fabweld Steel Products in Telford, said: "We need to ensure that we remain competitive as a manufacturer in the worldwide market. We have a blueprint to increase our capacity by utilising future technologies and automating processes where possible. This will ultimately protect jobs and increase our output. Most worrying is the strength of the pound. A strong pound will make us less competitive for our export markets which have increased significantly in the last 12 months. Rising raw material process is also a concern. The Government has already extended the capital allowances for 2021 which was on my wish list."
* AceOn, the Shropshire-based battery specialist, says it has spent this year developing a strategy and positioning the business to be well placed for the future. Richard Partington, AceOn Energy's managing director, says: "We have developed and launched our Virtual Power Plant that can generate renewable energy from solar PV, store this energy in a battery for use in the evenings and at night and aggregate the surplus energy generated from the homes connected in our virtual network to trade and sell to the National Grid. Our firm belief is that the best way to predict the future is to invent it. We aim to offer solutions today for tomorrow's world."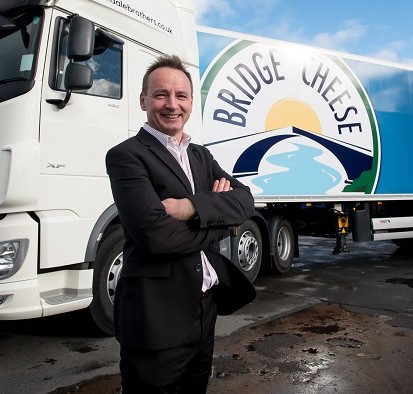 * Michael Harte (pictured), managing director of Telford-based Bridge Cheese, says the company will be looking at how to adapt to the needs of new international markets to increase export sales, while also adapting and developing the product offer to match the ever-changing trends in food manufacturing in the UK. "I think Brexit will provide some challenges and Covid-19 may also continue to throw up some curve balls! For the UK economy, we would wish that Brexit does not have a detrimental impact on consumer confidence and that employment levels remain high. At a global level, it would be that Brexit does not result in UK food exports being held back due to increased costs, disrupted supply chains or time consuming administration.
* Harry Reece is managing director of Base Architecture, which has offices in Shrewsbury, Chester and Conwy. He says: "It's key that we all embrace evolving technologies and have a new mindset with regards to growing as a business and improving our way of thinking and adapting our way of functioning and delivering. More than ever, with restrictions that have been forced on us this year, we have had to learn quickly and adapt to ensure that our businesses stay viable. Those that have been successful in this I would suggest have found a better way of working and are quite likely to retain some of these new methods.
* Morris Lubricants managing director Chris Slezakowski, says stability in trading with the EU is top of his economic wish list for this year, alongside a return to normal working patterns. He also wants to see 'significant infrastructure investment from the Government in the form of schools, highways, hospitals and public buildings that will stimulate the economy to provide jobs and growth', plus increased tax income for the treasury to help GDP to recover quickly. "I'm most concerned about import and export chaos due to lack of knowledge about what to plan for following Brexit, the economic impact of the pandemic lockdown and availability of raw materials."
You'll find many more views, in much more depth, in the January/February issue of Shropshire Business magazine - to be downloaded free right here, or will bedelivered through a letterboz near you very soon....