New restaurant opens in Albrighton
Albrighton's culinary scene has been given a boost with the opening of a new artisan pizzeria and family bistro.
La Famiglia, located on the High Street in the village, is looking to meet demand for a high-quality eatery that offers couples, friends, parents and their children great tasting pizzas, classic Italian favourites and a delicious taste of the wider Mediterranean.
Able to seat 60 people across two floors, the new restaurant will offer a lunch menu which includes sandwiches, homemade soups and a host of innovative 'light bites', while evening diners can choose from a broad menu offering classic favourites, such as spaghetti bolognese and homemade meatballs.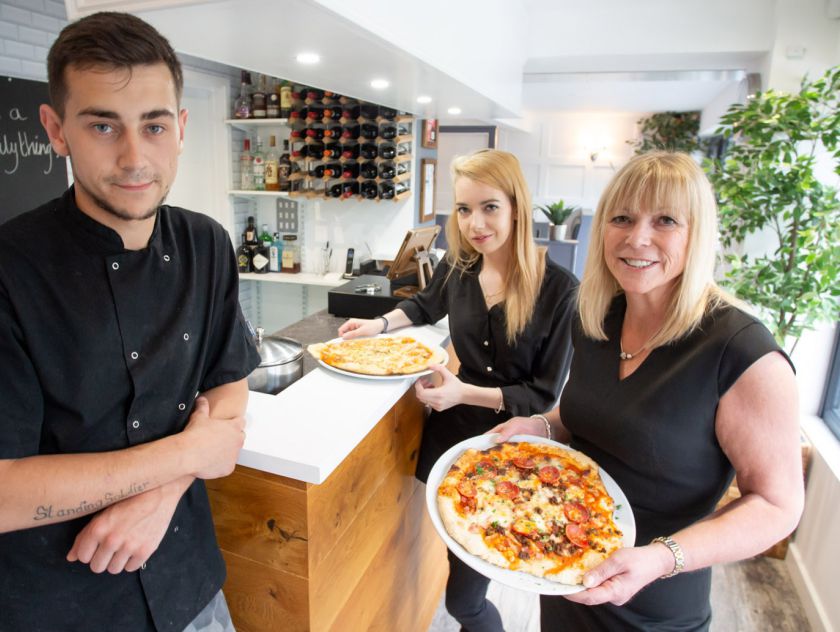 La Famiglia is also an artisan pizzeria offering a wide choice of pizzas, handmade from scratch daily using locally sourced ingredients wherever possible.
"We listened to what local people in Albrighton and surrounding villages really wanted and it was clear that a welcoming family venue, with a great menu across the day, was missing from the local food scene," explained Rachael Beith, general manager at La Famiglia.
"We will offer something for everyone – a delicious lunch menu, an innovative and contemporary evening selection and of course a traditional Sunday lunch offer. Children are also very welcome and our carefully created junior menu and activity packs will keep them satisfied, amused and wanting to come back!
"We have invested in two specialist pizza ovens, dedicated kitchen team training and careful ingredient sourcing so that we can offer our customers a handmade, gourmet pizza experience.
"We will also be providing a takeaway service too, which will hopefully fill a major gap for this requirement in and around the village."
Picture: (l-r) Anthony Begley, Rachael Beith, Holly Turley (all La Famiglia)