Green accolade for Lyreco
Shropshire office supplies specialist Lyreco haspicked up another accolade for its ongoing strategy to reduce its impact on the environment.

Lyreco has won a Green Apple Award from The Green Organisation, an international, independent, non-political and non-profit environment group dedicated to recognising, rewarding and promoting environmental best practice around the world.

As a result, Lyreco has been invited to have its winning paper published in The Green Book, the leading international work of reference on environmental best practice so other organisations around the world can follow and learn from its example.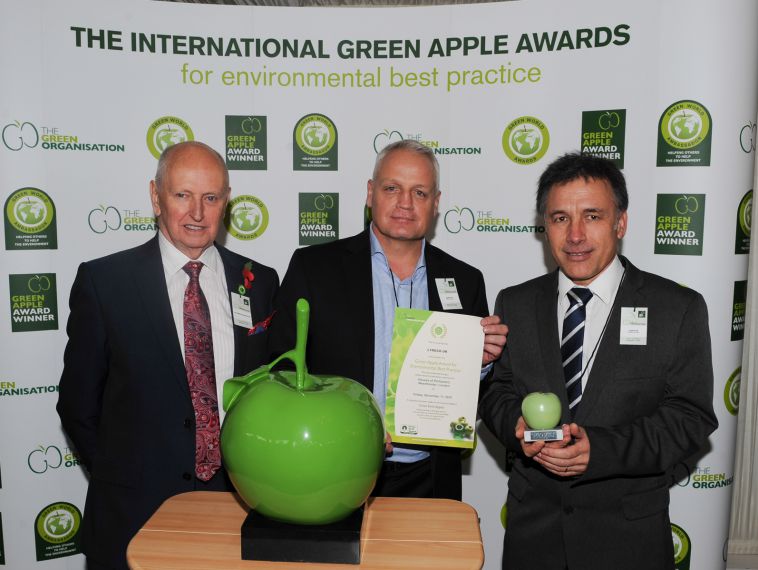 In the past two months, Lyreco has picked up two other high profile honours for its commitment to becoming a more sustainable business and lowering its environmental footprint.

It won the Environment and Sustainability Award at the SHD Logistics Awards, which celebrate excellence in the logistics industry, and the Environmental Award at the British Office Supplies & Services (BOSS) Industry Awards for the fifth year in a row.

Peter Hradisky is Lyreco's Managing Director, overseeing the UK and Ireland operation and its 1,400 employees.

He said: "These awards are external verification that our five-year strategy to reduce our environmental impact in every step of Lyreco's business is working.

"We continuously strive to be a more sustainable organisation by researching ways we can reduce our environmental impact and increase our contribution to local community and society while engaging employees, suppliers and customers on the journey.

"Sustainability is embedded in all areas of our business and I am looking forward to seeing what we can achieve in the next five years," he added.

PICTURE: L-R: Roger Wolens from the Green Organization with Lyreco's Mike Tuzzio and Manel Roura