Engineering excellence showcased at meeting
Representatives from leading Shropshire manufacturers visited Jaguar Land Rover's Engine Manufacturing Centre and learned about the factory's development and future plans.
The Shropshire Manufacturing Partnership, which meets to promote collaboration and best practice in manufacturing across the county, toured the i54 site in Wolverhampton, taking in the Machining Hall, and the diesel and petrol engine assembly lines.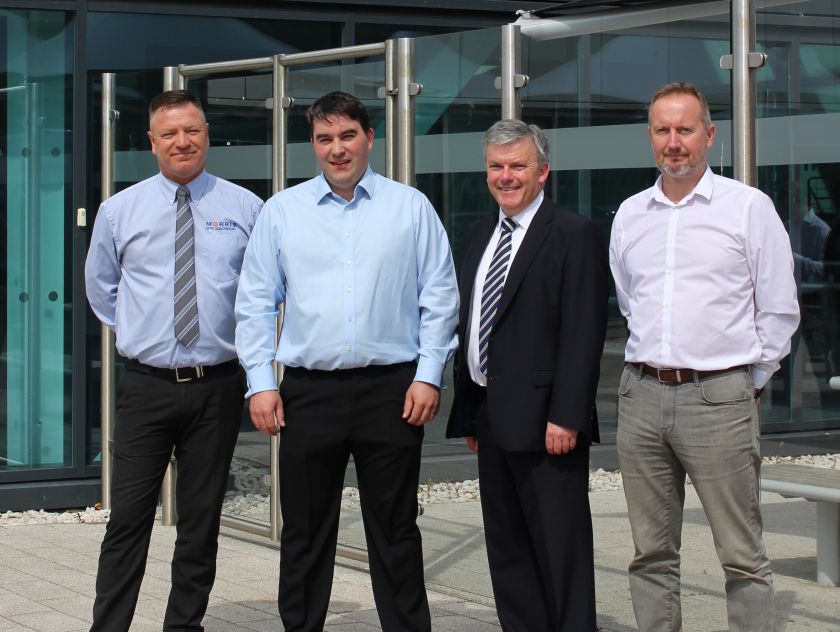 Elizabeth Love, centre manager at the JLR Education Business Partnership Centre, welcomed more than 25 members of the Partnership and the group heard about JLR's decision to bring engine manufacturing in-house, as well as its plans for further expansion on the site.
The Shropshire Manufacturing Partnership was set up by the Shropshire Chamber of Commerce in recognition of the breadth of Chamber members representing the manufacturing sector.
Teresa Rowe, Head of Events at Shropshire Chamber of Commerce said: "We're so grateful to Elizabeth and to JLR for hosting us, and for giving us such an impressive insight into the behind-the-scenes operations.
"The state-of-the-art facility represents the very highest standards in current manufacturing practices and it was hugely beneficial for the group to see that in action."
Quarterly meetings of the Shropshire Manufacturing Partnership take place at various manufacturing facilities, with the aim of bringing together like-minded companies to share business experiences for the mutual benefit of the sector.
Pictured left to right: Ian Ince – Morris Machinery, Ian Oakes – DKL Rubber, John Pitchford – Barclays and Chris Greenough – Salop Design & Engineering