Takeover deal agreed for wheels manufacturer
GKN Wheels and Structures, which has its UK manufacturing headquarters in Telford, is at the centre of a big-money takeover.
Aurelius Equity Opportunities has agreed to acquire the company in a deal which is expected to be rubber stamped by trustees in November. The value of the deal has not been disclosed.
GKN Wheels and Structures is one of the world's leading manufacturers of off-highway wheels and an innovative engineering solutions provider. It employs close to 1,000 people worldwide with manufacturing facilities in the UK, USA and Denmark, and test centres in Italy and the USA. The company's UK site is at Hadley Park in Telford.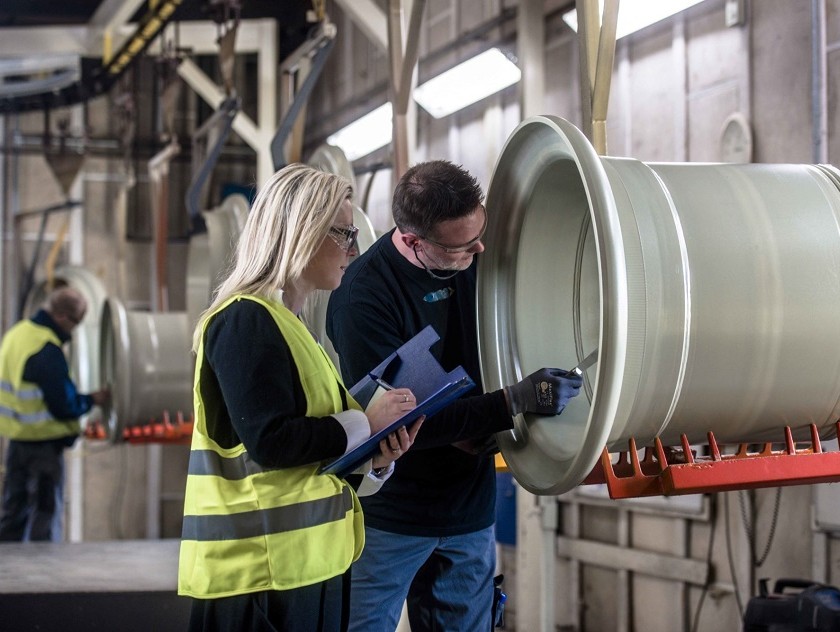 In 2019, GKN Wheels & Structures generated global sales of over £170 million, which bosses say demonstrates the company's 'eminent position as a market leading supplier to the global agricultural, construction, automotive, industrial and mining industries' and leading international original equipment manufacturers, distributors and integrators.
Aurelius says it will support GKN Wheels & Structures in its carve-out from GKN, ensuring continuity in the company's day-to-day operations, to establish the business under a new brand name and as a standalone entity.
Matthias Täubl, a member of the executive board of Aurelius, said: "This is an exciting acquisition for Aurelius and provides us with a strong platform for future growth in the off-highway wheels manufacturing sector. We look forward to building on the good work of the GKN Wheels and Structures management team and working with them to ensure a smooth transition in the coming months."
Dr Dirk Markus, chief executive of Aurelius Group, said: "This acquisition is another example of Aurelius's strength in acquiring non-core divisions of large corporates and successfully executing these complex transactions.
"As a global market leader with a strong and committed customer base, GKN Wheels & Structures is well-positioned for future growth under Aurelius's ownership."
Aurelius Group is a pan-European investment group with offices in Munich, London, Stockholm, Madrid and Amsterdam. Since it was founded in 2006, it has grown from a local turnaround investor to an international multi-asset manager.