Mark Savill
Mark Savill is a director at My Simple Mortgage Ltd which helps people all over the UK to find the mortgage that's right for them. He has been in this role for four years and joined the company after a 30-year career with NatWest.
HOW HAS YOUR COMPANY HAD TO RESPOND TO THE CORONAVIRUS CRISIS? When the first lockdown was announced, we arranged for all our team to work from home and they were all up and running the next day. Most of our client contact is over the phone or online, so for our clients it was business as usual. Many existing mortgage applications/completions paused due to lockdown restrictions, so we made sure all our clients were kept updated.
HAS THE LOCKDOWN PRESENTED ANY OPPORTUNITIES AS WELL AS CHALLENEGES? The lockdown gave us the opportunity to finalise content for our new website and launch it. In addition, we were able to embed and refine our new CRM system into the business which has improved case management and automatically advises clients of key milestones in their application process. We have also received lots new enquiries, with May being a record month for new clients contacting us, and June and July record months for mortgage applications.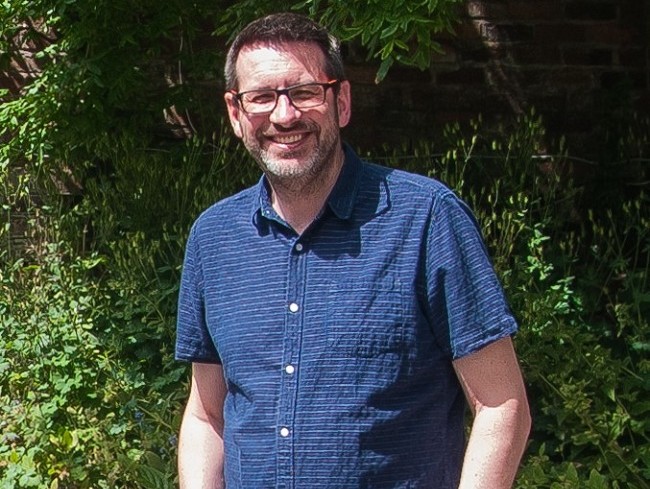 WHAT DO THINK THE CURRENT CRISIS WILL MEAN FOR YOUR INDUSTRY IN THE MONTHS AND YEARS TO COME? At the moment, their appears to be a bounce back in the housing/mortgage industry – we are busier than ever and are hearing of lots of examples of clients' offers being out-bid, so that suggests it's a seller's market. However, this could just be a blip – only time will tell. Mortgage lenders have cut back on some of their higher loan-to-value products, so bigger deposits are needed, and there could be a tightening of lender's criteria over the coming months. Longer term, there is still a need for more housing in the UK so I would expect the market to recover sooner or later.
HOW DO YOU GET THE BEST OUT OF YOUR STAFF? Our aim has always been to run a business where staff enjoy coming to work and feel valued and respected as a person as much as an employee. We promote a healthy work/life balance and the wellbeing of our staff is very important to us.
HOW MANY EMAILS DO YOU TEND TO GET IN A DAY, AND HOW MUCH TIME DO YOU HAVE TO READ THEM?
On average, 30-50. I review my inbox 4 or 5 times a day to ensure urgent emails are responded to and always try to have a 'clean' inbox at the end of the day.
HOW DO YOU HOPE YOUR COLLEAGUES WOULD DESCRIBE YOU? Friendly, helpful, hard-working, and good at what I do.
HIGHLIGHTS OF YOUR CAREER SO FAR? Establishing My Simple Mortgage in the local market and growing the company to what it is today.
PET HATES? Dishonesty.
IF YOU COULD GO BACK AND GIVE YOUR YOUNGER SELF SOME WISE ADVICE, WHAT WOULD IT BE? Be more open to alternative careers and be prepared to take a risk – I spent too long in a large corporate business, and leaving it in 2016 was the best thing I have done in my career.
HOW DO YOU RELAX AWAY FROM WORK? Spending time with family and friends, playing guitar, watching sport and movies, walking and (since lockdown) cycling.
WHAT DO YOU BELIEVE IS SPECIAL ABOUT THE SHROPSHIRE BUSINESS COMMUNITY? It is so very friendly, welcoming, and supportive.
TELL US SOMETHING ABOUT YOU THAT MOST PEOPLE PROBABLY WOULDN'T KNOW. I am a worship leader and local preacher in the Methodist Church.
YOU CAN TAKE ONE BOOK, ONE FILM AND ONE CD ONTO A DESERT ISLAND – WHAT WOULD THEY BE? The Bible, Forrest Gump and James Taylor Greatest Hits
YOUR FIVE DREAM DINNER PARTY GUESTS, DEAD OR ALIVE? Tom Hanks, Mauricio Pochettino, Jonathan Agnew, James Holland (WW2 Historian) and Jason Manford.
WHAT WOULD YOU CHOOSE TO EAT FOR YOUR LAST SUPPER? Fillet steak with Dauphinoise potatoes, followed by chocolate fudge cake and custard.