Med pedalling for charity
The managing director of a Shropshire financial services company will be donning his lycra to join a group of friends from the north Shropshire border on a marathon charity cycle ride next month.
Med Evans, aged 50, of Whixall, is managing director of Darwin Wealth Management, based at Battlefield in Shrewsbury and will be riding a distance of 1,400 miles over 13 days to Gibraltar, setting off from Wrexham on the 19th May.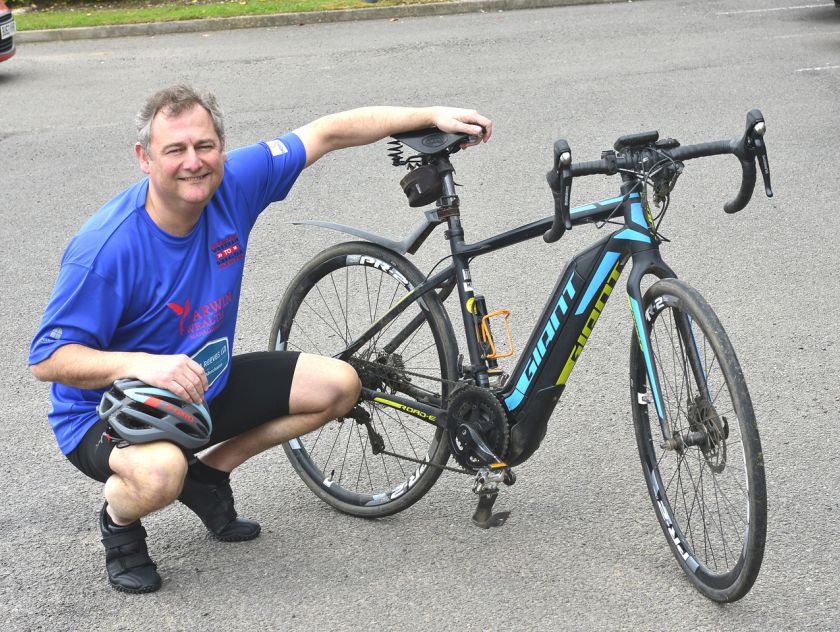 Med, who is also chairman of the Telford Breakfast Networking group of Shropshire Chamber of Commerce, will be heading south for Portsmouth via Gloucester, then down through Europe via Biarritz, Madrid and Seville to Gibraltar where they are expecting a Consular reception.
The eight cyclists and two back-up crew members hope to raise a total of £15,000 between them, which will be divided between the Leonard Cheshire, Marie Curie and Hope House charities.
Med, commented: "We are each paying our own way personally so that all funds donated by sponsors will go to the chosen charities and I am really grateful to fellow chamber member Reeves Timber Merchants of Wem and my own company Darwin Wealth Management of Shrewsbury, for their support.
"I have spent the past twelve months training hard for what will be an epic journey and a true adventure, and have covered a few 100 mile trips, but this will be consistently over 100 miles every day, so it really is a huge challenge.
"However, the thought of raising valuable funds for these very worthwhile causes who need constant resources to carry out their vital work will provide us all with the motivation needed to complete the marathon task."