Political heavyweight captivates school audience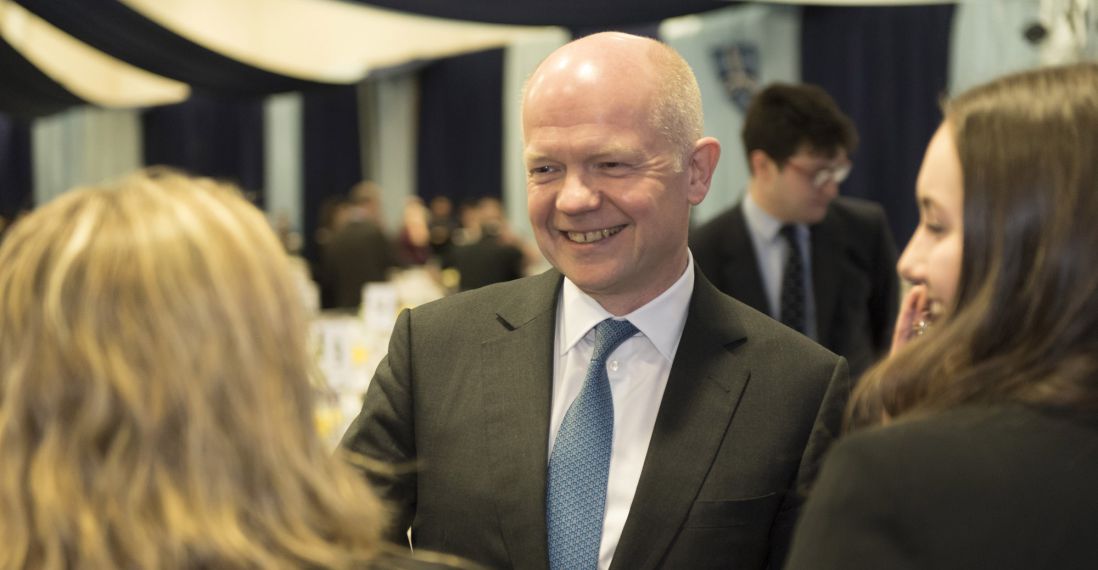 One of the most prominent and respected politicians in a generation addressed a packed audience at Moreton Hall school for its annual business lunch.
More than 600 people, including many from Shropshire's business community and pupils from Moreton Hall, listened as Rt Hon Lord Hague of Richmond give his views on 'The Post-Brexit World'.
The former Leader of the Conservative Party and Foreign Secretary outlined how nation states across Europe were rising up against globalisation, a trend which resulted in Brexit in this country.
He also identified areas which he believed Britain needed to address in order to forge a successful future. These included making the most of the country's own advantages, accepting a diversity of advice, and concentrating more on both local decision making and long term thinking.
Lord Hague's speech followed a presentation given by members of Moreton Enterprises, the business venture run by Year 12 girls.
In the presentation the girls outlined how the real-life business methods are seeing the group achieve a turnover of up to £50,000 each year.
The school's principal, Jonathan Forster, thanked Lord Hague who he described as one of the great parliamentarians of the era.
Past guest speakers include Old Moretonians Zanny Minton Beddoes, editor of The Economist and Fiona Marshall, brand marketing director of ASOS and Lord Digby Jones, former Director General of the CBI and Minister of State for Trade and Investment.
Last year, the guest speaker was Nick Wheeler, founder and chairman of Charles Tyrwhitt Shirts.
The Business Lunch was sponsored by Investec Wealth and Investment Ltd, the international specialist banking and asset management group.