Business community warms up for cricket day
The Shropshire business community will be out in force later this summer at the biggest event in the business calendar when cricket stars pad up for the big day.
Shropshire County Cricket Club will be hosting its annual hospitality day at Wrekin College on July 5.
The day is one of the largest events in the local business calendar and is regularly attended by more than 700 guests.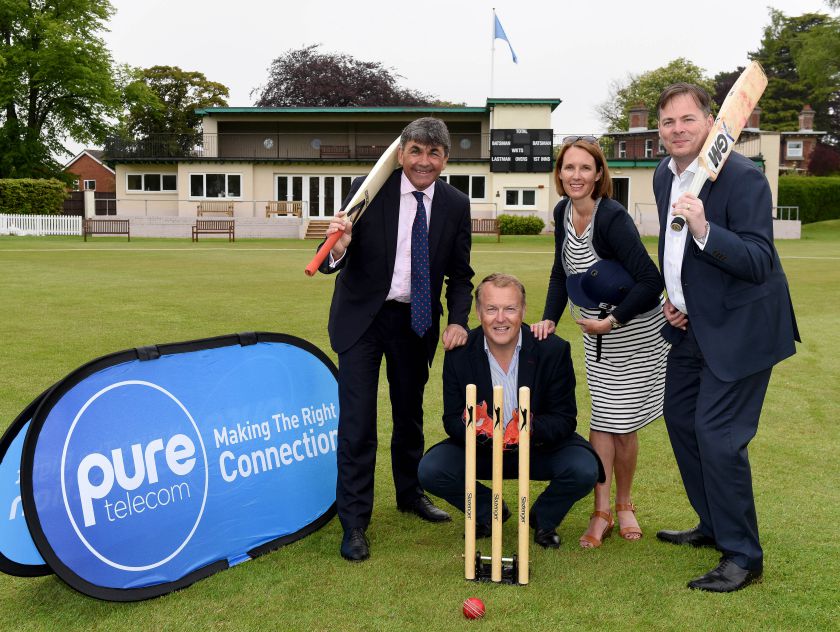 Organisers said the event is celebrating its 12th year and as in previous years it is expected to be a sell out event.
The event will once again be sponsored by Shropshire company Pure Telecom and provides an excellent business networking opportunity while watching some first class cricket.
Pure Telecom gave their backing to the prestigious event last year as part of a three-year sponsorship deal.
Matt Sandford, Pure Telecom Chief Executive Officer, said: "This is a major event for Shropshire and we are delighted to be sponsoring it once again.
"We have an excellent relationship with Shropshire County Cricket Club and can't wait for July 5.
"This will be the second of a three-year sponsorship deal we have signed up to and it is the ideal opportunity for local business people to meet up for a great day out in idyllic surroundings and enjoy some excellent cricket too.
"Shropshire County Cricket Club's Pure Telecom Challenge will feature the county team taking on an Invitation XI, which always includes some top class players - a real treat for cricket fans.
"This event has raised more than £250,000 for Shropshire County Cricket Club and other local good causes over the last 11 years.
"It has been hugely popular during that time and we are very proud to be part of the day and continue our sponsorship of what is the biggest event on the county business calendar."
The Master of Ceremonies will be former England international Chris Cowdrey. Cowdrey played for Kent, Glamorgan and England, captaining the Test side once, against the West Indies in 1988. After retiring from the sport he became a radio commentator.
Toby Shaw, chairman of Shropshire Cricket Club, said: "This event regularly sells out and it looks like that will be the case again this year.
"We will once again be holding an auction - which is another popular aspect of the day."
Anyone wanting to book a table at the annual hospitality day can email Mr Shaw at toby.shaw@tsrsurveyors.co.uk
Caption L-R: Toby Shaw from Shropshire County Cricket with Matt Sandford, Pure Telecom CEO, Sharon Hutchinson, marketing manager and David Hayward, managing director at Pure Telecom.