Saxonby launches haulage operation
Shrewsbury building firm Saxonby Group has launched a new haulage and muck-away operation to complement the company's other activities.
The new division is headed up by Jason Tanulak (pictured) who has nearly 10 years of experience as a driver and operator,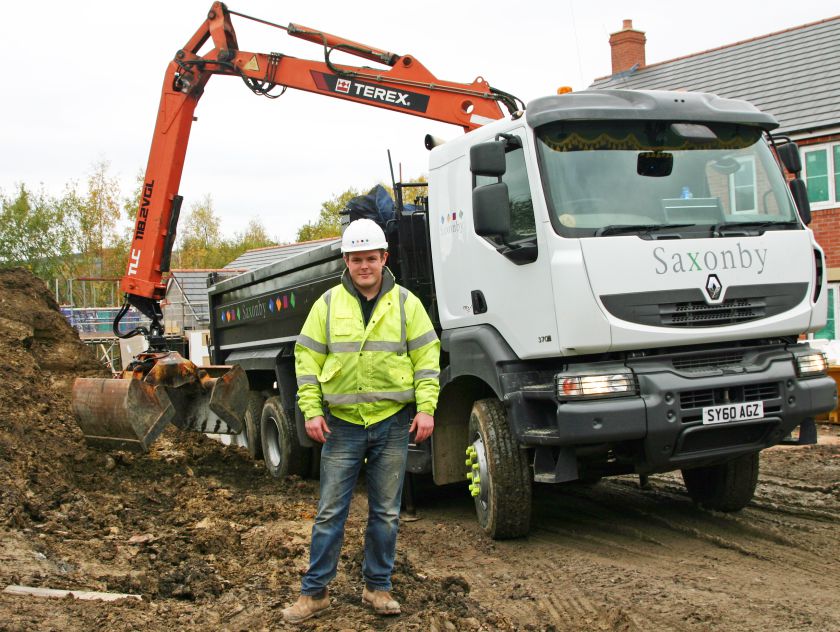 Saxonby will offer haulage and muck-away services to the construction sector, from large civil engineering and utilities companies to SMEs, as well as removal and disposal of stone, spoil and top soil to domestic and residential customers.
James Wood, Saxonby's group managing director, said: "This was previously a contracted, bought-in function we used to service the early stages of our housing developments, but with growth in the company, it made sense to establish our own cost-effective haulage company aimed not only at other businesses but also to a potentially wider customer base.
"With that in mind we have invested in a number of key vehicles to fulfil anticipated demand.
"Jason's knowledge of operating licences, HGV and haulage vehicles, his creative ideas and thorough understanding of the sector in general, meant that he was a natural choice to head up Saxonby Haulage operations, and we are delighted to have him on board."