New premises for Seymour
Thermal insulation specialist Seymour Manufacturing International (SMI) has expanded into larger premises as it prepares to launch new products and clinch fresh export deals.
The award-winning company has relocated from Sutton Maddock to a unit on the Stafford Park industrial estate in Telford. The move has already created two new jobs – with the hope of more to follow.
Founder and managing director, Brian Seymour (pictured below), said: "These sophisticated, and much larger premises are key to the exciting plans we have at SMI for more product launches, and continued expansion.
"We are currently in talks to set up new trading links with Saudi Arabia and Russia over the next few months, as our business goes from strength-to-strength.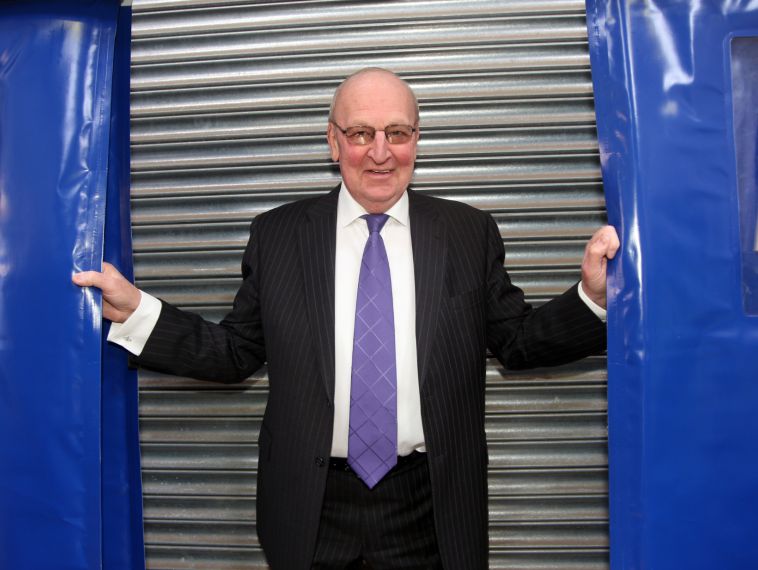 "Our new home is custom-built to a very high standard with much better staff facilities, and also gives us scope for further expansion, with extra building land."
SMI is the company behind Tempro, the lightweight thermal insulation material which has been scientifically proven to cut energy loss by 25% in chillers, and 33% in freezers.
It is a world leader in thermal insulation for the protection of food, chemicals, agricultural and home delivery products, serving a diverse range of sectors from supermarkets and pharmaceuticals to blood banks, and the Ministry of Defence.
SMI's customer base is a who's who of top names, including Waitrose, Morrisons, Asda, Greggs, the Co-op, Tesco, Sainsbury's, Marks & Spencer, and Lidl.
The company was named Thermal Insulation Supplier Company of the Year by Food and Drink Matters magazine last year, in recognition of its three decades of quality and ground-breaking innovation.
One of SMI's most recent innovations is Back-Stop, a family of insulated flexible barriers designed to reduce energy loss from the back of a chilled or frozen vehicle.
Mr Seymour said: "We are all excited about what the next chapter holds for SMI. Brexit creates wonderful opportunities for British businesses to sell their products all over the world.
"And we intend to increase the proportion of our products which we assemble right here in the UK. It's a win-win situation for everyone."