Gemma given boost by charity scheme
Shropshire entrepreneur Gemma Allies was given a welcome boost as she and her company Skin Sincere were announced as the first beneficiaries of a brand new ASYSTORS Mentoring and Money scheme.
Five local companies are the founders of the ASYSTORS project. Brewin Dolphin, Morris & Company, Marches Care, Dyke Yaxley and Wynn Developments and were inspired to come together in support of the Shropshire Youth Support Trust (SYST) charity, who provide help for young people aged 18-30 to start a business.
Mike Paul, chair of the Shropshire Youth Support Trust ASYSTORS panel, explained how the businesses decided to create this new tier of support and funding to build on the impressive work being undertaken by the Shropshire Youth Support Trust in the county.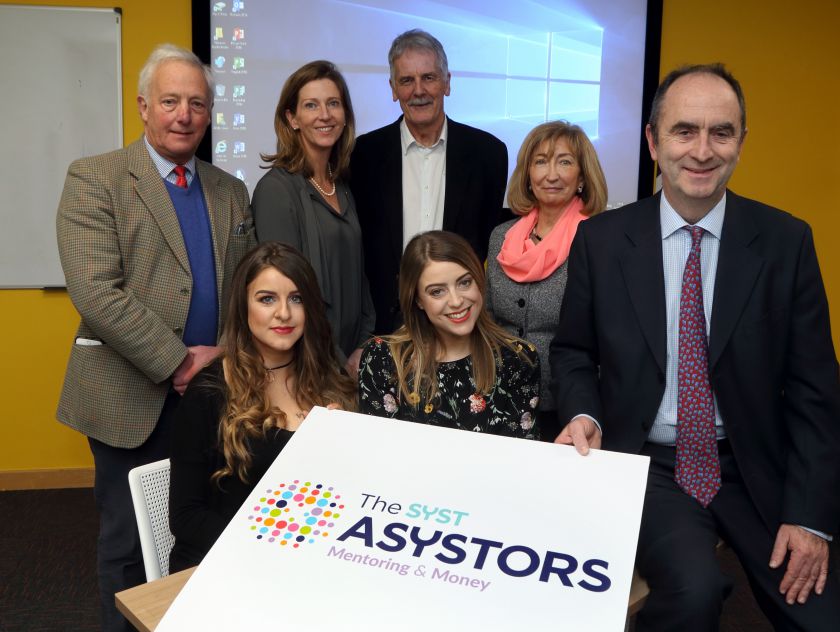 "These founding partners place real importance in social responsibility and undertake a range of activities within their own businesses where staff are involved in pro bono projects to benefit their local communities," he said.
"So, the chance to come together, share skills and experience to support enterprising young people to get ahead, particularly those who may be disadvantaged, struck a chord immediately."
Gemma Allies, already a SYST Assysted Shropshire entrepreneur, originally launched her business in 2015 selling her range of sensitive skin cream products into beauty salons, and with help from the SYST charity had reached a point where she felt she and business partner Rosemary Nutting needed a strategic sounding board to guide their expansion plans and funding to take them to this next level.
Through mentorship and the financial award from the ASYSTORS, she is planning to mount a targeted PR promotional support campaign to propel her skin cream business into the retail market and increase her stake within the salon sector.
Robert Bland, chair of Trustees of the Shropshire Youth Support Trust charity was delighted to find such an enthusiastic new level of business support for what the charity is doing.
Her said: "Our rationale is all about maximising young people's business and personal potential with a view to leading to financial independence. The ASYSTORS prove that Shropshire is blessed with some outstanding private organisations who have pledged their time and expertise to this new enterprise as well as some valuable resource which will provide that all important financial boost to many a business dream.
"The ASYSTOR support takes us to new heights and it is more than exciting for us to see Gemma rise to the challenge and enthuse the ASYSTORS to invest further in her through her passion and abilities. Now she will be able to take those all important next steps towards her future business growth."
The ASYSTORS group offers the broadest range of skills and experience from IT and legal to marketing, HR and financial and works through bringing different colleagues and skills from each organisation to match the differing business challenges which SYST puts forward for consideration by the ASYSTOR panel.
Picture: from left standing Robert Bland, Joanna Morris, Mike Paul, Jenny Wynn, Brian Price with first awardees seated Gemma Allies (right) and Rosemary Nutting