Line-up revealed for Virtual Leadership Conference
A high-powered line-up of expert speakers has been unveiled for a Virtual Leadership Conference, to be live streamed from the heart of Shropshire next month.
Shropshire HR is partnering with Shrewsbury-based events company Yarrington for an afternoon of inspiration and motivation, from noon to 3pm on November 4.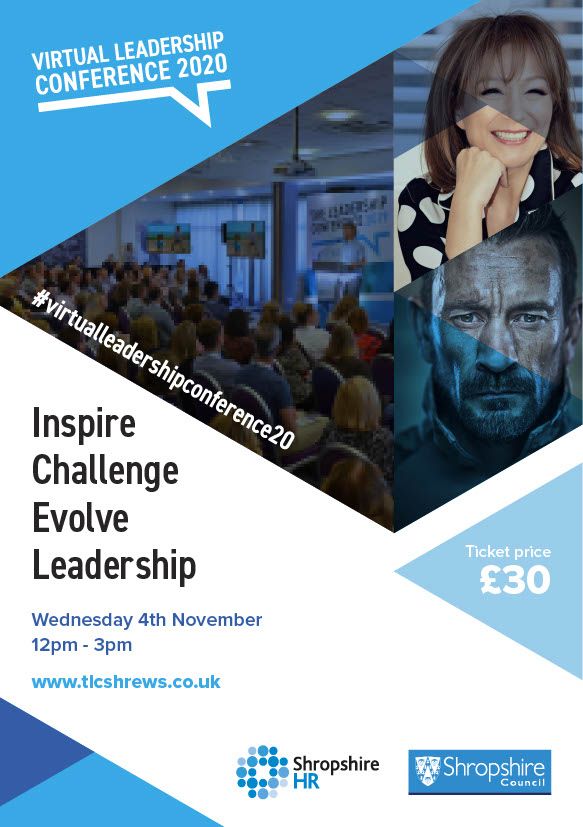 Experts speakers already confirmed include:
* Ollie Ollerton – 'Leading Elite Teams' (former special forces soldier and star of TV show SAS Who Dares Wins)
* Rita Clifton CBE – 'True Brand Thinking' (global branding guru and entrepreneur)
* Felicity Wingrove – 'Is this the end of the working week?' (PR strategist and psycholinguist)
* Kelda Wood – 'True Resilience' (Paralympic GB athlete and adventurer)
Darren Edwards, of Shropshire HR, said: "If you are looking to engage, inspire and motivate your staff in these challenging times, then the Virtual Leadership Conference 2020 is one online meeting not to be missed.
"Our keynote speakers will reflect upon what each of their extensive careers have taught them about leadership, resilience, effective branding and marketing, as well as exploring more challenging topics such as mental health."
Tickets cost £30 per delegate and can be booked direct online at www.tlcshrews.co.uk