Executives taken on at telecoms firm
Two new executives have been taken on at Pure Telecom as a result of its new 'training academy' programme.
The expanding company, based in Shrewsbury Business Park, has introduced the post graduate initiative in order to recruit the highest quality candidates to its team and deliver a professional service to firms requiring mobile phone, fixed line and hosted telephone solutions and digital services.
Applicants were invited to Pure's offices for a day of assessments and interviews and as a result George Robinson and Alex Charmbury were offered roles as business development executives.
Matt Sandford, managing director of Pure Telecom, said: "By establishing a sales academy within our business we can ensure recruits receive solid training in telesales and business from the very start of their journey with us.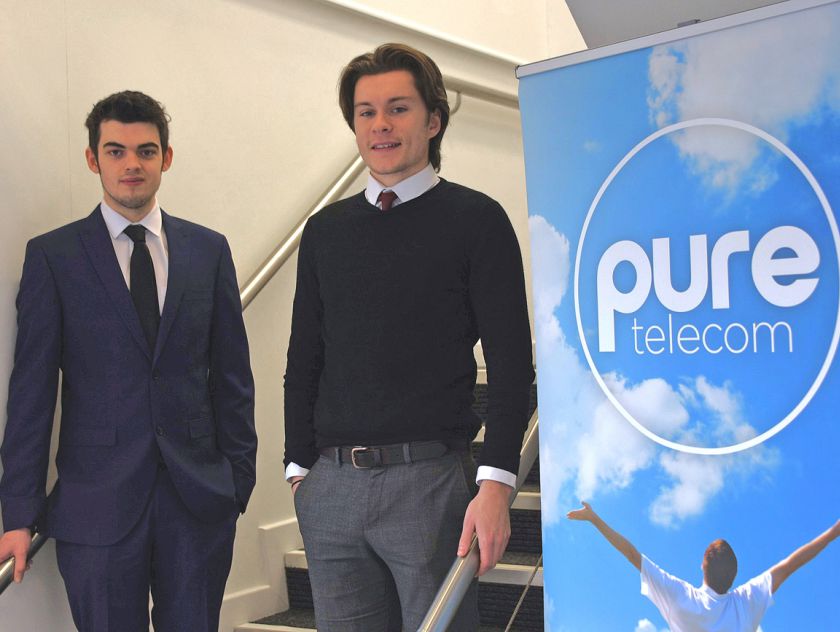 "They will also benefit from continued professional development throughout their careers here."
A graduate from the University of Central Lancashire, George (25), of Shrewsbury, was previously a sales account manager for NWF Fuels in Oswestry and area retail manager for Gulf Oil covering Wales and southwest England.
"I found the recruitment process to be excellent – you could sense from the outset that this company cares about the people it employs, which is always a positive sign for prospective employees, and I see this as a great opportunity to develop my career," said George.
Alex Charmbury (20), who also lives in Shrewsbury, studied networking, computer systems and business intelligence at Shrewsbury College and has worked in retail since.
He said: "I applied for the role at Pure Telecom as I saw it as an unmissable opportunity to work within a field that interests me.
"Customer service is very important to this company, which is always something I have always agreed with in every relevant position I have held. I am looking forward to joining the team here."
Picture: Alex Charmbury, left, and George Robinson, new starters at Pure Telecom