Beano deal for creative firm
A Shropshire creative company has beaten off competition from five London-based agencies to land a high-profile contract with the Beano comic.
Yarrington Limited, based at Frankwell in Shrewsbury, has secured the job of designing and building a wide range of new commercial content for the comic's website, www.beano.com. The deal has been done with the Beano's publishing company, DC Thomson, based in Fleet Street.
The first job involved designing various interactive features to coincide with the launch of David Walliams's new Book of Stuff. David was guest editor of the Beano's special 80th birthday edition.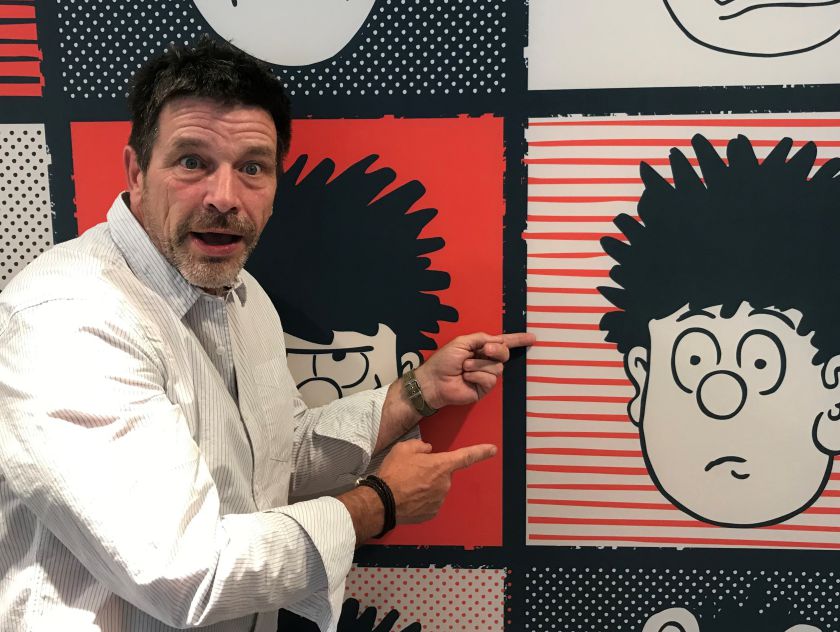 "The Beano's website is hugely popular, receiving massive traffic, and the company has been looking at ways of creating more commercial opportunities for its partners," said Yarrington managing director Mark Allsop.
"That's what this contract is all about – providing digitised and interactive advertorial which is in keeping with the Beano's branding, working in close partnership with their commercial teams."
Beano has relaunched its famous Dennis and Gnasher Fan Club as part of a series of initiatives for its 80th birthday year, and the Yarrington team has created landing pages to promote the new-look site.
Josh Gidman, director of digital services at Yarrington, said: "This is proving to be such a fun project. I was a huge fan of the Beano as a kid – in fact, I first learned how to draw by creating my own versions of Beano characters - so the chance to work with the team is amazing. Jobs don't get much better than this."
He added: "With the David Walliams project, we received the words and fabulous illustrations from Sir Quentin Blake before it was all publicly released, and used the assets to build a micro-site. The Beano team told us the sort of things they wanted to see, but gave us full creative freedom to develop our own ideas.
"We used extracts from the book, and some of the illustrations, to mix with various interactive elements including video, competitions, quizzes, and mini book reviews from young people. It was all published on the Beano's website, with a signpost through to David Walliams's own website for book sales."
The ongoing contract could also involve Yarrington creating similar commercial designs for the printed version of the famous Beano comic over the coming months.
Pictured: Mark Allsop at the Beano's offices in Fleet Street